business
Are Corporate Executives Delusional?
Harold L. Sirkin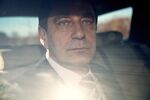 Ask corporate executives what their biggest challenges are, and you'll get a variety of answers: They need to grow in existing markets; build and maintain efficient and flexible operations; attract and retain the right people and have them in place where and when they're needed; and develop the operational skills, structures, and culture that will enable them to manage growth and innovation while controlling costs and increasing efficiencies.
In a recent Boston Consulting Group global survey, more than 1,000 senior executives ranked the four challenges identified above as their most critical (out of a field of 15 possible choices). Some 82 percent of the respondents identified "growing in current markets" as one of their top challenges. "Flexible and efficient operations" was identified by 81 percent; "talent management" was selected as a top priority by 76 percent; and "balancing growth and efficiency" was cited by 75 percent.
The survey results suggest that corporate executives clearly understand what they need to do to succeed. … Or do they?
A second series of questions, digging a little deeper, asked the same executives how prepared their company is to meet the top challenges. The responses offer cause for concern.
In many of the key areas essential to growth—talent management, innovation, connectivity, and leveraging customer data—the executives claimed extremely high degrees of unpreparedness.
This is a striking dichotomy: How can so many executives be confident of growth when they lack confidence in the key drivers of growth? Executives are generally upbeat about their companies' future, yet only 28 percent believe they're at or near the top of their game when it comes to product localization; just 24 percent give their companies high marks in operational efficiency and flexibility; 23 percent give their companies high marks in the area of supply-chain excellence; and fewer than 20 percent say they're OK when it comes to innovation, talent management, using customer data effectively, growth in new markets, adapting to change, using digital channels to their advantage, developing new business models, and other key components for success.
If that's the case, it sounds like they have a lot of work ahead of them.
Before it's here, it's on the Bloomberg Terminal.
LEARN MORE