Thailand's Crisis Is About to Get Even Uglier
By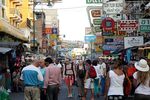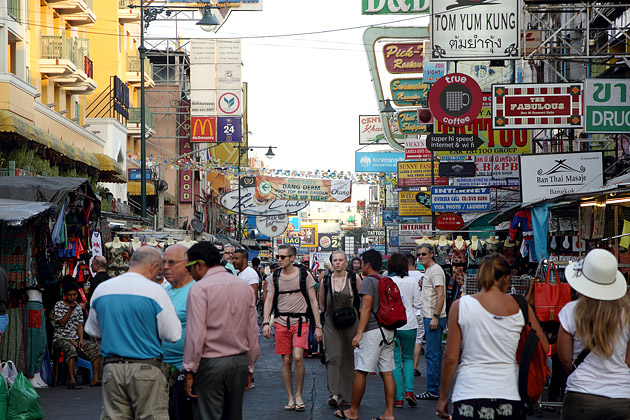 Thailand's tourist officials are paid to be optimists. That's why, despite the political turmoil plaguing the kingdom, they're hard at work promoting the Land of Smiles as a place for tourists to celebrate Chinese New Year at the end of January. Last year, 100,000 tourists from China visited during the New Year festivities. With China now such a major source of revenue for hotel operators and shop owners in Bangkok, Phuket, and other Thai destinations, the Tourism Authority of Thailand is hyping what it calls in a statement the "spectacular highlights" of events designed to emphasize "the strong tie between the Thai and Chinese communities."
Not strong enough to withstand the latest escalation of Thailand's power struggle, though. The number of Chinese tourists visiting the resort island of Phuket will plunge 40 percent in January, the president of the Tourism Council of Thailand, Piyaman Tejapaibul, told reporters yesterday. The picture is even worse for Bangkok; the capital will likely suffer a 70 percent fall in Chinese tourist arrivals this month, China's People's Daily reported today.
Even those estimates might turn out to be overly bullish, as antigovernment protesters look to expand their demonstrations next week. Groups opposed to Prime Minister Yingluck Shinawatra and her plan to hold new elections next month are targeting more locations in the capital and will block off 10 major intersections on Monday. Convinced the Feb. 2 elections will just perpetuate the hold Yingluck's brother, exiled populist Thaksin Shinawatra, has on the political system, the anti-Yingluck groups are calling for the military to support their move.
Appealing to the army is no small request in a country that has experienced coup after coup since the end of World War II. Yingluck today said yet another coup would not solve Thailand's problems.
For its part, the military is warning people not to push too hard—but isn't ruling out a coup, either. "We don't want any groups to fall into a violent trap like every time in the past," deputy army spokesman Winthai Suvaree told reporters yesterday. "The work of government officials may be right or wrong, but we need to try to understand each other." On Wednesday, the chief of staff dismissed coup rumors after the army announced plans to shift troops and artillery into the capital. The shift was just for a parade to celebrate Army Day on Jan. 18, Army Chief Prayuth Chan-Ocha said. Certainly not for a coup. "People are scared of something that hasn't taken place yet," he told reporters. "Don't be scared if you can't see it. Everything must happen for a reason," he said, before adding, "Without a reason, nothing will happen."
Foreign companies operating in Thailand need to prepare for the worst, Rajiv Biswas, the Asia-Pacific chief economist for IHS, warned in a report published today. With an increasing risk of "protracted violent civil unrest and another military coup," he wrote, "Firms in all industry sectors should have clear plans in place for locking down their facilities, supporting their personnel and having well-established procedures for backup sites in other countries to maintain continuity of critical business operations and managing potential risks of supply chain disruptions."
Not everyone is downbeat. Investors willing to brave the upcoming uncertainty can pick up some inexpensive stocks. The benchmark Thai index is down 4.2 percent since the start of 2014 and 11.5 percent from a year earlier. As a result, bank and property developers are "clearly cheap," Credit Suisse analysts Dan Fineman and Siriporn Sothikul wrote in a report published on Monday. "The market has already priced in the political uncertainty and its impact on the economy," Voravan Tarapoom, chief executive officer at BBL Asset Management, told Bloomberg Television the next day.
Before it's here, it's on the Bloomberg Terminal.
LEARN MORE