Nick at Nite's Unexpected Success, Explained
What's behind the unexpected success of Nick at Nite
By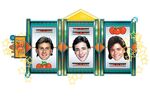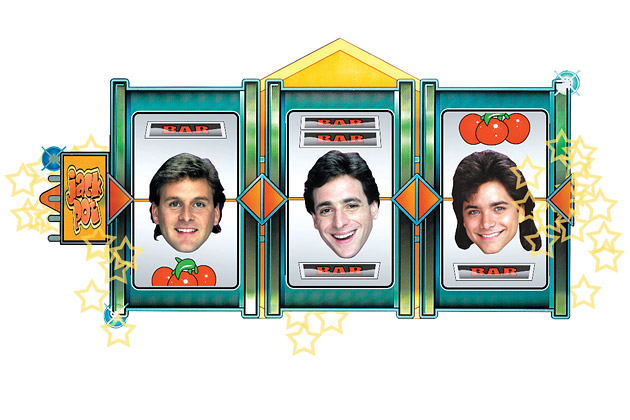 Last year wasn't a good one for cable. Sure, there were hits such as A&E's Duck Dynasty and AMC's Breaking Bad, but those were the few bright spots. According to Nielsen, USA Network snagged the largest cable audience for the eighth year in a row, but its 2.68 million average prime-time viewership was an 8 percent decline compared with 2012. Half of the 20 most popular cable networks lost viewers in 2013, and the rest mostly stayed flat. The big exception was Nick at Nite, which specializes in reruns of fusty, canceled sitcoms such as George Lopez and The New Adventures of Old Christine. The network's audience ballooned 25 percent last year, the most of any of the major basic-cable networks.
"Nick at Nite has the most old-school method of doing things you can imagine—and it's still working," says Robert Thompson, director of the Bleier Center for Television and Popular Culture at Syracuse University. (The network's 1.09 million average viewers give it an audience that closely matches Syfy and the Food Network in size.) According to media analysis company Horizon Media, the most popular show on Nick at Nite—which broadcasts over Nickelodeon's channel space but has been considered a separate station since 2004—is Full House. Reruns of the 1990s sitcom bring in as many as 1.4 million people in prime time, more than Conan and slightly less than The Colbert Report.
When Nick at Nite launched in 1985, it touted itself as the first "oldies" TV network and aired classic sitcoms such as Get Smart and Bewitched. In 2008 it started investing in original programming, creating shows with a nostalgic bent—even airing a remake of the 1990s Nickelodeon kids show GUTS—but they never gained much traction with audiences. After a 36 percent drop in ratings in 2012, Nick at Nite scaled back on original programming (it still has two shows—Instant Mom, starring Tia Mowry-Hardrict, and See Dad Run, featuring Scott Baio) and doubled down on its classic TV lineup, upping the number of Full House reruns from 25 to 32 per week and running them in a block along with Friends. "We haven't done a lot of qualitative on it yet," says Dan Martinsen, executive vice president of communications for Nick at Nite, of the network's newfound popularity. "But our [reruns] have always been liked."
It's tempting to attribute Nick at Nite's recent success to millennials' Internet-fueled childhood nostalgia, a trait that Nickelodeon cashed in on in 2011 when it aired its "classic" children's TV shows including Clarissa Explains It All and All That on its sister station, TeenNick, temporarily boosting its ratings by 850 percent. But that's not what's happening. "Actually, I think it's a reminder that we don't always want to sit in the dark for an hour and focus on Game of Thrones; sometimes we just want to watch a sitcom while we make dinner," Thompson says. In a way, Nick at Nite's boom may actually lie in cable television's failure. Outside of the megahits, networks mostly fill their time slots with niche programming that gets mediocre ratings. Meanwhile, Nick at Nite is going after the old-fashioned channel surfers, safe in the knowledge that when there's nothing else on TV, people are still willing to settle on the many charms of Uncle Jesse and Kimmy Gibbler.
Before it's here, it's on the Bloomberg Terminal.
LEARN MORE