New York's MoMA to Demolish Folk Art Museum for Expansion
Katya Kazakina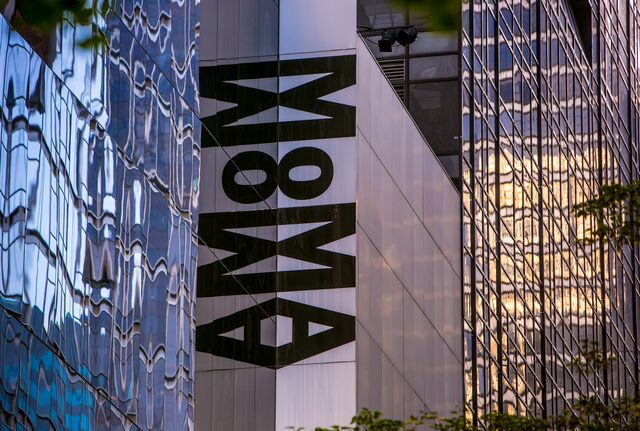 Trustees of the Museum of Modern Art in New York approved initial details of a major expansion, paving the way for razing the former American Folk Art Museum building next door after a review of the controversial plan.
The move will add 40,000 square feet of space for new galleries and public areas once the project is completed by 2018 or 2019, museum officials said today in e-mailed statements. The plan to demolish the folk art museum drew protests from architects and preservationists after it was announced last April, prompting trustees to reconsider it.
"The analysis that we undertook was lengthy and rigorous, and ultimately led us to the determination that creating a new building on the site of the former American Folk Art Museum is the only way to achieve a fully integrated campus," Glenn D. Lowry, MoMA's director, said in a statement on the museum's website.
The architecture firm Diller, Scofidio & Renfro, which is designing the expansion project, has recommended the demolition of the folk art museum building after a six-month study, MoMA said in a statement. The folk art museum opened on Manhattan's 53rd Street 13 years ago and closed in 2011. MoMA, which had been redesigned in 2004, purchased the building so the folk art museum could pay off $32 million of debt used to finance its growth.
MoMA said the expansion would transform the current lobby and ground-floor areas into an expansive public gathering space, spanning its entire street level. Its Abby Aldrich Rockefeller Sculpture Garden will eventually be open to the public for free during all museum hours, according to Margaret Doyle, a spokeswoman. In September, MoMA began opening the garden free from 9:30 to 10:30 a.m. daily. It plans to increase free hours later this year, with the specifics to be determined.
The folk art museum now operates from a smaller venue across from Manhattan's Lincoln Center.
Before it's here, it's on the Bloomberg Terminal.
LEARN MORE