ISDA to Kill Euro Libor Rate as Citigroup Pulls Submissions
Matthew Leising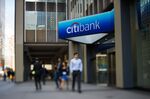 The International Swaps & Derivatives Association is canceling a European interest rate because Citigroup Inc. decided to stop submitting data that sets the benchmark.
The lobbying and trade group for the $693 trillion over-the-counter derivatives market will withdraw an index denominated in euros that tracks the London InterBank Offered Rate, or Libor, which is what lenders say they charge each other for overnight loans. With Citigroup gone, there won't be enough contributors, so the ISDAfix Euro Libor rate will end after tomorrow, said Steve Kennedy, an ISDA spokesman.
"At the end of this week, we'll be below the minimum number of banks -- we'll go from six to five -- so we'll suspend it," he said during an interview. Scott Helfman, a Citigroup spokesman, confirmed the New York-based bank's withdrawal, noting that participation is voluntary.
The reduction in ISDAfix rates comes as benchmarks around the world are under investigation for manipulation and are being revamped in light of the scrutiny. Regulators are focusing on rates that are based on self-reported data by banks, rather than being automatically calculated from actual trades. Market authorities in the U.S. and U.K. collected billions of dollars in fines from dealers that rigged Libor rates, while some of ISDA's own bank-reported ISDAfix rates are under investigation for potential manipulation.
ISDAfix Investigation
The U.S. Commodity Futures Trading Commission and the U.K. Financial Conduct Authority are investigating alleged rigging of ISDAfix rates denominated in the dollar and British pound. The euro rate that ISDA is canceling this week -- which is based on submissions from Barclays Plc, BNP Paribas SA, Commerzbank AG, Deutsche Bank AG and JPMorgan Chase & Co., in addition to Citigroup -- hasn't been implicated.
The CFTC issued subpoenas to current and former brokers at ICAP Plc, ISDA and 15 Wall Street dealers in November 2012 as part of its probe, Bloomberg News reported last year. The regulator is going over 1 million e-mails as well as taped phone calls as it examines whether ISDAfix -- used to value interest-rate swaps, interest on annuities, borrowing costs on bonds linked to skyscrapers, among other products -- was manipulated, a person familiar with the situation said last year.
The number of banks contributing to the dollar rate has dropped to 10 from 15 before the subpoenas were issued. ISDA, which publishes the member lists, hasn't given a reason for the reduction. HSBC Holdings Plc, Mizuho Financial Group Inc., Nomura Holdings Inc., Royal Bank of Scotland Plc and Wells Fargo & Co. are no longer participating, according to ISDA.
Reputational Risk
"From a reputational risk perspective, the whole process of benchmarking via poll has been called into question," said Will Rhode, director of fixed income research in New York at Tabb Group LLC, a financial-markets research and advisory firm. "It would make logical sense for a dealer to reassess the risk-reward benefits of being a participant."
The remaining dealers for the U.S. dollar rate are Bank of America Corp., Barclays, BNP Paribas, Citigroup, Credit Suisse Group AG, Deutsche Bank, Goldman Sachs Group Inc., JPMorgan, Morgan Stanley and UBS AG.
ISDA is changing how it calculates ISDAfix. The organization is working to base the rate on actual trades from several trading systems rather than just bank submissions, with a goal of finishing around March, Morgan Stanley's Ed Ocampo, chairman of ISDA's benchmark committee, said in September. The test phase of the project is based on trades in the Euribor denominated market and will move to U.S. dollar rates if successful, he said.
Before it's here, it's on the Bloomberg Terminal.
LEARN MORE