BlackRock Agrees to Stop Pumping Stock Analysts for Information
By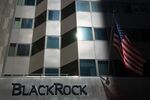 New York Attorney General Eric Schneiderman announced a settlement with BlackRock yesterday, shining a light into the heart of the investing world. BlackRock, the world's largest money manager, agreed to end its analyst survey program in which people at the company were pumping stock analysts for information and which, according to Schneiderman, gave BlackRock an unfair advantage.
Essentially, Schneiderman alleged, people at the company were calling analysts at dozens of firms and grilling them about the companies they covered, their thoughts on management and their earnings predictions, and using whatever crumblets of information they got to unfairly inform their investing decisions.
In short, they were doing what many investors do, or at least used to do, as a matter of course. As any good hedge fund trader knows, advance knowledge of analysts' upgrades or downgrades are the equivalent of gold—such changes can move stock prices, and knowing about them early confers an edge. Regulators have done what they can to eliminate what they see as a potentially unfair advantage, leaving most traders to scrutinize and debate analysts' "body language" and "tone" to figure out how to best position themselves to make money.
BlackRock's analyst survey program was started in 2003 at Scientific Active Equities, a unit that BlackRock bought from Barclays in 2009. With $4.1 trillion under management, BlackRock is an enormous payer of commissions on Wall Street, and investment banks are inclined to try to please the company. According to the New York Times, the questions BlackRock would ask outside analysts included whether a company's profits "are more likely to surprise on the upside or downside," and "how likely is it that the company will be taken over in the next six months?"
As part of the settlement, BlackRock agreed to end the program and to pay $400,000 to cover the cost of the investigation. BlackRock is not admitting or denying Schneiderman's findings. "BlackRock is committed to operating with the highest ethical standards," the company said in a statement. "This survey was initiated by Barclays Global Investors prior to its acquisition by BlackRock. We have discontinued its use to avoid even the appearance of any impropriety."
Schneiderman is on a campaign against selective access by investors to information that can move stock prices. At the Bloomberg Markets 50 Summit in New York last fall, he called it "Insider Trading 2.0."
Before it's here, it's on the Bloomberg Terminal.
LEARN MORE