BlueCrest Builds a Hedge Fund Empire
While some rivals retrench, co-founder Platt hires stock traders
by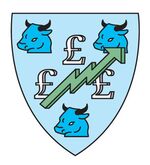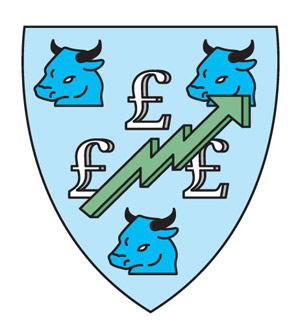 When hedge fund managers venture into new areas, they typically move gradually. Not Michael Platt, co-founder of BlueCrest Capital Management. To expand from fixed-income investing into stocks, he negotiated a $750 million loan from 16 banks in July, allowing his firm to hire at least 25 money managers and provide them with capital to start trading immediately, according to two people with knowledge of the loan who asked not to be identified because it isn't public. "I can't think of any other examples like this," says Daniel Celeghin, a partner at Casey Quirk & Associates, which advises hedge funds on fundraising. "It's just the nature of finance, where if you are big and successful, people want to do business with you."
After doubling assets under management over the past five years to $34.2 billion, the British-born Platt, who resides in Geneva, presides over the third-largest hedge fund firm in Europe. He made his first hire for stocks in March, adding Christian Dalban from Nomura Holdings to build and oversee teams of traders that would be based in London. Jonathan Larkin joined from Nomura in April to do the same in New York. BlueCrest also added at least three money managers and two analysts from SAC Capital Advisors, which is turning itself into a family office to manage founder Steven Cohen's $9 billion fortune. Platt, 45, declined to be interviewed.
BlueCrest, which is based in Guernsey, Channel Islands, and has offices in several of the world's financial capitals, has boosted its global head count by 75 percent to more than 580 since the start of 2010. While Platt's firm has been on a hiring spree, Brevan Howard Capital Management, Europe's biggest hedge fund manager, cut more than a dozen traders last year after its main fund underperformed its historical returns, say two people with knowledge of the matter. A spokesman for Brevan Howard declined to comment.
The push into equities comes at a pivotal time for BlueCrest. The firm's growth was fueled by the success of its two biggest funds. BlueCrest BlueTrend, run by former JPMorgan Chase quantitative analyst Leda Braga, uses computer algorithms to exploit trends in 150 different markets, including those for currencies and financial derivatives. The fund has risen 11 percent annually since its founding in April 2004, according to company performance reports. BlueCrest Capital International Fund (BCI), which bets on interest rates and is managed by Platt, has produced an average return of 12 percent a year after fees since it started in December 2000. While BlueTrend and BCI got through the financial crisis without posting an annual loss, both stumbled last year. BCI was down 1.5 percent through Dec. 27, and BlueTrend fell 11.3 percent, performance reports sent to investors show. The hedge fund industry logged gains of 6.5 percent last year, according to data compiled by Chicago-based Hedge Fund Research.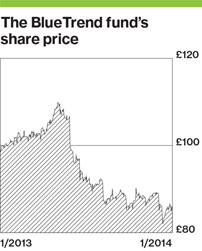 Hedge fund firms often struggle when they step outside their area of expertise. BlueCrest shut an earlier stock fund in 2007 after it posted losses. Brevan Howard, which specializes in interest rate bets, closed a $569 million equities fund in May 2011. "The questions I have when firms expand beyond their knitting is whether they are really committed to this and do they have the expertise," says Lawrence Chiarello, a partner at SkyView Investment Advisors, which invests in hedge funds. BlueCrest plans to raise money from outside investors for the equity fund if it posts good performances.
BlueCrest Chief Financial Officer Andrew Dodd says one reason the firm expanded into equities is that "it's a space that has the potential to achieve significant scale, which not all strategies do." By scale, he means a fund of $10 billion or more.
Platt started his financial career in 1991 as a trainee at JPMorgan before joining the bank's derivatives desk, where he traded interest rate swaps. "He became a legend by kind of single-handedly revolutionizing the way JPMorgan traded interest rates," says Arpad Busson, an investment manager whose firm has had money in BlueCrest for more than a decade. "With derivatives, he essentially found a new way to exploit price inefficiencies."
When George Soros decided in 2011 to stop managing money for outside clients and turn his hedge fund firm into a family office, he sought out other money managers to oversee some of his $25.5 billion in assets. Soros asked Platt to take on more than $1 billion while paying a 0.5 percent management fee and a 10 percent performance fee, according to a person with knowledge of their discussion. Platt thanked Soros for the meeting and declined, saying plenty of investors were willing to pay BlueCrest the industry standard of a 2 percent management fee and 20 percent of any profits, the person says. Spokesmen for BlueCrest and Soros declined to comment on the meeting.
F&C Asset Management and a Man Group fund of funds unit are among clients that have complained about being stuck for five years in BlueCrest Strategic, a fund holding some investments that became illiquid when markets froze after the 2008 collapse of Lehman Brothers Holdings, say two people with direct knowledge of the matter. The firm began winding down BlueCrest Strategic in November 2008, returning more than half of its capital to investors. It's not clear when they'll get the rest of their money. Spokesmen for BlueCrest, F&C, and Man Group declined to comment. Says Simon Lack, founder of investment firm SL Advisors and the author of The Hedge Fund Mirage: The Illusion of Big Money and Why It's Too Good to Be True: "Mike Platt more than most people would say, 'Didn't you read the documents? The documents say I can do what I want, so therefore I'm completely within my rights.' "
Before it's here, it's on the Bloomberg Terminal.
LEARN MORE