The Case Against Class Actions, Kind Of
The authors of a new report hit a wall of secrecy
By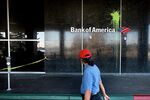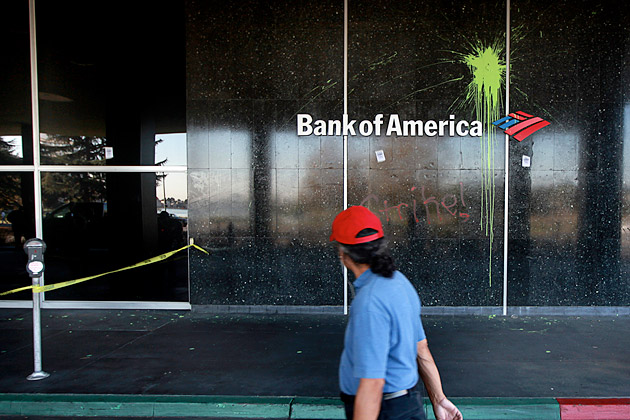 For years, the U.S. Chamber of Commerce and other business groups have tried to slow the proliferation of class actions. The reason seems obvious enough: Corporations don't relish the prospect of being ordered to pay huge settlements to thousands of customers who band together and sue over faulty products or bad behavior. Yet the chamber argues the real reason class actions should be curbed is that they're ineffective: Many of the cases are dropped or get thrown out by the judge. And even when the plaintiffs win money—like in 2011, when Bank of America agreed to pay $410 million to settle complaints about its overdraft fees—a lot of the money goes into the pockets of plaintiffs' lawyers, not regular Joes. In the BofA case, attorneys came away with $123 million.
It's hard to say whether this is true in most cases, in part because the courts don't keep records on how class actions are resolved. So last year, the chamber hired attorneys at Mayer Brown to conduct a detailed study tallying up the winners and losers. A major firm that represents the chamber and big companies including Medtronic and Nestlé, Mayer Brown isn't exactly an impartial arbiter. Still, the report's conclusions, released in December, are illuminating—for reasons its authors might not have anticipated.
The study looked at 148 consumer and employment class actions filed in federal court in 2009, far enough back in time that most of them, 127, have made it through the legal system. According to the report, none of the cases went to trial or resulted in a court judgment in favor of the plaintiffs. Forty-five of the cases were voluntarily dropped by the plaintiff who filed the suit. Another 41 were deemed without merit and dismissed by a federal court. All told, 40 cases reached settlements. It's not known how much plaintiffs got in any of them, because the details weren't made public.
The study's authors did find some settlement data for six of the cases. In one, a New Jersey payment processing company, whose computers were hacked, settled for $1 million with customers claiming their credit card information was compromised. Of the estimated 130 million people who may have been affected, just 11 filed valid claims for payments of up to $175, according to the study's authors. That's a rate of 0.000006 percent. If each of them got the maximum, the awards would have totaled $1,925. Plaintiffs' lawyers on the case were given $606,192 in fees, plus $35,000 in expenses.
Another case, involving a Kansas propane distributor that settled with customers who said the company marketed prefilled tanks as full when they allegedly were not, had a claims rate of 12 percent; of the 128,406 class members, 15,773 filed to collect. Again, court filings didn't say how much individuals received. Had each claimant gotten the maximum $150 payout, it would have added up to $2,365,950. Lawyers were awarded $7.25 million in fees and expenses, the study's researchers say.
The chamber has trumpeted the report as evidence that class actions don't help plaintiffs. That's murky at best, given the study's short time frame. What it shows most clearly is how secrecy surrounding these cases makes it impossible for the chamber or anyone else to draw solid conclusions about their effectiveness. "The benefit to actual class members is almost never revealed," the report concludes. That came as a surprise to Andrew Pincus, the study's lead author and a seasoned attorney who's represented AT&T and other major corporations. "You hear these anecdotes in these settlements where people don't really get anything, and then you hear further anecdotes of a settlement of $20 million, but it's behind this veil of secrecy," Pincus says. "I was sad to see how little data there is."
The way the system is set up, there's little incentive to share details. Corporations don't want to reveal what they've had to pay out, and plaintiffs' lawyers don't want their fees to make headlines. Until that information is made public, "we don't have the data that would enable a policymaker who really cares about the facts to make a wise decision," says Deborah Hensler, a class-action scholar at Stanford Law School. She argues that, for all their flaws, class actions are an effective deterrent to corporate misbehavior.
It wouldn't be difficult to unearth the numbers, says Hensler: "There's no reason why a judge can't order lawyers to submit a report to the court at the end of a case, detailing how much money was actually claimed by class members, how many of them came forward, how much money was collected—and more."
BOTTOM LINE -
The bottom line: Researchers for a report on class actions couldn't learn how much plaintiffs were paid because lawyers kept it secret.
Before it's here, it's on the Bloomberg Terminal.
LEARN MORE