Chris Christie's Long-Winded Damage Control Veers Off Course
By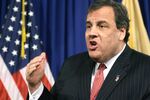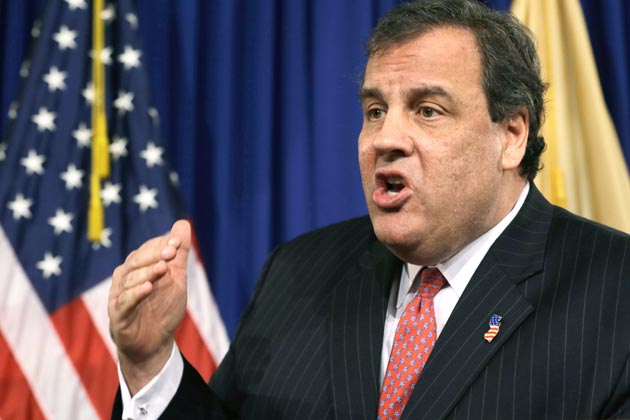 Whether New Jersey Governor Chris Christie has as bright a political future as he seemed to a few days ago will depend on his response to Wednesday's revelations that his top staffers conspired to disrupt traffic on the George Washington Bridge for days last fall, delaying thousands of commuters as well as an ambulance carrying an elderly woman who later died. Here's a timeline of the scandal.
Christie took a first stab at damage control in a lengthy press conference today. As any political consultant would have noticed, his initial approach was textbook crisis management:
1. He apologized. By my count, Christie apologized five times in the first three minutes. These weren't the typical mealy-mouthed "I'm sorry if anyone was offended" politician's apology. The contrition was straightforward and direct, offered to the people of New Jersey, the press corps, and the mayor and citizens of Fort Lee, N.J., which suffered the brunt of the traffic in an apparent attempt at political payback. "I'm embarrassed and humiliated by the conduct of some of the people in my team," Christie said. "There's no doubt in my mind that the conduct that they exhibited is completely unacceptable."
2. He explained what happened. Christie then offered a clear explanation of when he had learned about the crisis and what he did in response, making clear that his earlier dismissal of the scandal and disparagement of his interlocutors had been a mistake. "There's no justification for that behavior," he said.
3. He took action. Christie announced that he had fired his deputy chief of staff, Bridget Anne Kelly, whose gloating e-mails mocking the angry Fort Lee commuters became public yesterday. And Christie didn't just fire her: He threw her under the bus and backed over her a few times, calling her a "liar" who had betrayed his trust and the trust of all New Jerseyans. "We fell short of expectations of the type of government they expect from this office," he said.
At this point, Christie had gone a long way to repairing the damage his image had sustained since the revelations. If there's one sentence that could come back to bite him, it was this assertion: "I had no knowledge or involvement in this issue or its planning or execution." If evidence surfaces that he did have knowledge, the press will have him dead to rights, and this sound bite will become infamous. But no contradictory evidence has yet emerged.
But the press conference didn't end there. Christie started fielding questions from reporters, and that's when he ran into trouble. The governor was surprisingly vague about what his staff has told him since he learned the true nature of the scandal on Wednesday morning, by Christie's accounting. He claimed that he agonized over it for two nights, although only one night has passed since Wednesday morning. And he dodged a direct question about whether his staff had committed additional acts of political retribution.
One school of thought in professional crisis management is that it's best to come clean all at once: Say everything you know and answer reporters' questions until they run out. That was obviously Christie's approach, and it didn't serve him well. The direct, forceful statement and list of actions he delineated at the beginning petered out into standard-issue political dodges and passive-voiced buck-passing. "Mistakes were made," he said at one point. The longer Christie talked, the less he sounded angry and resolute and the more he sounded as if he were making excuses. It became harder to believe that he could have been ignorant of what his closest staffers were up to. The famous Christie narcissism also reappeared when he began referring to himself as a straight-talker and touting his achievements—and this, too, undercut the force of his opening statement.
Regardless, Christie's fate won't hinge on this presser but on two other stories that broke this morning. The first was the news that the U.S. attorney in New Jersey has opened an investigation into "Bridgegate." The second is that a top Christie appointee to the Port Authority, David Wildstein, who was implicated in the e-mails and resigned in December, will be compelled by a judge to testify about what he knows.
Before it's here, it's on the Bloomberg Terminal.
LEARN MORE