The NSBA's New Chairman Will Push for Better Access to Capital
By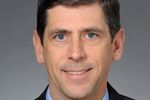 Last month the National Small Business Association elected Jeffrey Van Winkle to replace David Ickert as chairman. The NSBA is a 65,000-member advocacy group known for its research (pdf) on small business issues. Van Winkle is an attorney at law firm Clark Hill, splitting time between Chicago and Grand Rapids, Mich. Van Winkle spoke to me about what he hopes to accomplish during his year as NSBA chairman. An edited excerpt of our conversation follows.
How does your work inform you about what matters to small business owners?
One of the buckets my clients fall into is higher-growth companies, which [have] often been companies that are propelled by tech. I also have clients that are closer to Main Street, [including] franchisee groups, or retail groups, or entertainment-related businesses. My experience with those clients gives me a great appreciation of what a small business trade organization should be about. I've heard their stories; I'm part of their world.
What are the issues you're keying in on as NSBA chairman?
Access to capital is one that I'm particularly interested in because of my background. Traditionally, small businesses have been stuck having to find debt from institutions. If you had a couple of down years, your assets eroded, and [you] simply weren't eligible for bank loans.
The JOBS Act was supposed to improve access to capital. Has the Securities and Exchange Commission done a good job writing rules that work for small business?
The biggest change we've had is the elimination of the ban on general solicitation. Let's say this: They could have done a much worse job. A number of details are a problem for small business owners, but it's a workable framework. A small business owner should be able to use general solicitation to find investors or private lenders without excessive regulatory compliance.
What else is on your agenda?
I like to get a lot of balls rolling and see what happens. We will continue to focus on import and export issues. I think [small business] tax reform is going to be a big policy discussion this year. Some legislators badly want something to happen, and we will be actively engaged. Another thing is building a stronger base of small business leaders from within our membership, finding people who want to be involved with us in a more intentional way.
That's interesting. What kind of business owners tend to be active in your organization?
We're not a member benefit organization. People join the NSBA because there's some advocacy issue they're engaged with. We have a lot of technology-focused members, because they tend to be more [affected] by regulations than Main Street. Traditionally, our members have been broadly spread, but our leaders have been focused in the Northeast quadrant of the country. One of the things we'd like to figure out is how to touch someone who's geographically remote but whose issues are very much in line with our organization.
What about politically? Some of the other small business advocacy groups are identified with political movements.
We actually have a lot of members who are not very politically active. They're thinking about business policy as opposed to be political advocacy. We know that you need to be thinking politically to be successful on shaping policy, but we also think we need to have friends on both sides of the aisle. We make an effort to make sure our board conversations are not driven by party politics, much less so than any of the chambers I've been involved in.