Lose Weight Without Diet or Exercise? Prove It, FTC Says
By
Gym body without the gym? No counting calories, no back-breaking exercise, no boxed meals? No way, says the Federal Trade Commission in a statement announcing a $26.5 million settlement with Sensa, a maker of powder that users shake onto food,  purportedly to suppress their appetites. "There's no scientific evidence this type of weight-loss product works," according to the FTC, which charged that Sensa deceived consumers with "unfounded weight-loss claims and misleading endorsements."
Sensa will continue to sell the product and says on its website that "the settlement includes no admission of wrongful conduct by the company." It "is working to comply with its standards and is incorporating changes to its marketing and advertising."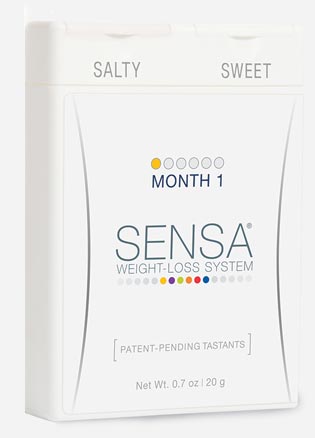 Sensa, also called "the sprinkle diet," is a newcomer in the $14 billion global weight-management market, of which the U.S. accounts for about one-third. According to the complaint (PDF), Sensa earned more than $364 million in U.S. sales from 2008 to 2012. It also has 343,400 likes on Facebook and nearly 16,000 followers on Twitter.
"We stand behind Sensa," the company said in an e-mailed statement. Sensa "has invested millions of dollars to conduct studies to substantiate our claims. We continue to receive positive feedback from our customers and remain committed to developing products that help consumers achieve a healthier lifestyle."
Where did Sensa run afoul of the FTC? The agency specifically took issue with the studies Sensa used to substantiate its claims. From the regulator's complaint:
Clinically proven to cause substantial weight loss averaging 30 pounds in six months.
In fact, in one of the studies, diet subjects lost an average of 5.6 pounds in that period. In another, the lab sent the "purported monthly weight data" to Sensa before even weighing the subjects.
Lose weight without dieting or exercise.
In one study, the subjects were encouraged to diet and exercise. In another, their diet and exercise were not monitored.
Based on research by an independent lab.
Sensa funded the study by Best American Toxicology Testing Services, and it participated in or exercised control over the design, conduct, and report of the study.
The people in Sensa's ads were just regular folks.
They were offered such incentives as monetary compensation, free trips, and TV appearances to provide endorsements.
This was the largest settlement in the FTC's recent crackdown on weight-loss products that also included L'Occitane's Almond Beautiful Shape and Almond Shaping Delight skin creams (which were claimed to help slim bodies), HCG Diet Direct (an unproven hormone for weight loss that was falsely represented as approved by the U.S. Food and Drug Administration), and LeanSpa (which used fake news websites to promote acai berry and colon cleanse weight-loss products). Altogether, the four weight-loss marketers will pay about $34 million.
Before it's here, it's on the Bloomberg Terminal.
LEARN MORE