Gluten Free! Natural! Many Food Promises Won't Fetch Premium Prices
by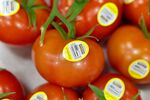 On food packaging and labels, promising consumers that the contents are "high fiber" or "vitamin fortified" might just be a waste of words.
In a new report to be released this week, consulting firm AlixPartners asked more than 600 health-conscious shoppers—the sort of people who spend more than 40 percent of their grocery budget on products associated with health and wellness—to weigh the attributes for which they would willingly pay a premium. Of 19 options in the survey, "locally sourced" food proved the most effective enticement to spend, followed by "certified organic," "organic," "preservative free," and "certified non-GMO." Certification seems to add value; consumers are willing to pay more for certified organic and food labeled GMO-free than those that lack a seal of approval.
 
While gluten-free might be a popular food trend, even among those who don't have Celiac disease, few consumers in the survey said they would be willing to pay more for gluten-free products. Consumer claims such as "best tasting" also failed to prove persuasive, while such scientific claims as "lowers cholesterol" fared somewhat better.

Given that packaging and labels function as ads for products, determining how to best make use of this precious space to lure consumers is critical. "Labels are a huge opportunity for food companies to build–or break–trust with their consumers," says David Garfield, managing director at AlixPartners and head of the firm's consumer products practice.
The FDA oversees many of the claims companies can make about foods. Whether those claims, even if true, actually translate to better products is another issue. While consumers associate locally sourced food with freshness, Garfield argues that sometime sophisticated supply chains can get far-away products to the grocer quicker and cheaper than items grown in a local field. And with organics, according to a report in Food Safety News, there's little evidence of superior safety over non-organic products, which can also can contain traces of pesticides and microbiological contaminants.
Still, the effectiveness of marketing language isn't necessarily tied to the actual quality of the product. "Even if the health benefits continue to be debated," Garfield says, "companies would be wise, we think, to keep in mind that 'style' and 'trendiness' can often trump science and reality in consumer psychology."
Before it's here, it's on the Bloomberg Terminal.
LEARN MORE