OCBC Shares Fall on Talks to Take Over Wing Hang Bank
Sanat Vallikappen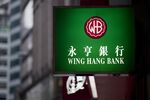 Oversea-Chinese Banking Corp., Southeast Asia's second-biggest lender, fell to a more than six-month low in Singapore stock trading amid concern it may pay too much to take over Hong Kong's Wing Hang Bank Ltd.
The biggest shareholders of Wing Hang agreed to "engage exclusively" with Singapore-based OCBC through Jan. 31 to complete terms of a possible offer, the Hong Kong-based family-run lender said in a statement to the city's exchange yesterday. No financial details were disclosed. Wing Hang, which has 70 branches in Hong Kong, Macau and mainland China, has a market value of HK$36.2 billion ($4.7 billion).
The acquisition size would probably surpass the $2.8 billion OCBC paid in 2001 for Keppel Capital Holdings Ltd., making it the lender's biggest purchase. Hong Kong's family-controlled banks, squeezed for years by larger competitors from HSBC Holdings Plc to Bank of China Ltd., are attracting takeover bids as the city's role in cross-border financing expands.
"The market would still be thinking about how OCBC is able to extract value" out of Wing Hang, Wee Siang Ng, a Singapore-based analyst at Maybank Kim Eng Securities Pte, said by phone today. "Wing Hang Bank is a decent bank, but it would be challenging to make a difference in that competitive market place."
OCBC fell 1.2 percent to S$9.75 in Singapore, the lowest close since June 24. It lost 1.5 percent yesterday. Wing Hang shares gained 1.5 percent to HK$117.30 in Hong Kong, following a 1.4 percent drop yesterday. Both stocks resumed trading after suspensions yesterday.
Stock Slump
The Hong Kong bank's shares slumped as much as 6.1 percent yesterday after people familiar with the matter said Jan. 3 that OCBC had offered less than the two times book value Wing Hang was seeking. The lender is currently valued at 1.8 times book, data compiled by Bloomberg show.
OCBC hasn't entered into any binding agreement with the shareholders of Wing Hang, the Singapore-based lender said in a statement to the city's stock exchange yesterday.
China's Anbang Insurance Group also made an offer for Wing Hang, said two people familiar with the matter who asked not to be identified. The people didn't say how much Anbang bid. The offer was non-binding, one of them said. A spokeswoman for Anbang said she couldn't immediately comment.
Beijing-based Anbang indicated it wouldn't pay more than 1.7 times the book value of Wing Hang, people with knowledge of the matter said last month. Anbang said Jan. 3 it spent 1.43 billion yuan ($236 million) to increase its stake in China Merchants Bank Co. to 7 percent from 6.36 percent.
Mainland Wealth
The family of Wing Hang Chairman Patrick Fung, its affiliates and Bank of New York Mellon Corp. together hold about 45 percent of shares in the Hong Kong lender.
Wing Hang's presence across southern China's Pearl River Delta makes it a more attractive target than other smaller family-owned banks in the city, Grace Wu, an analyst at Daiwa Capital Markets Hong Kong Ltd., said by phone on Sept. 17.
"OCBC's possible interest here would be to better tap into China's growth," Matthew Smith, an analyst at Macquarie Capital Securities Singapore Pte, wrote in an e-mail yesterday. The acquisition will "also build up its renminbi platform given Hong Kong's position as the world's main offshore RMB market," he said.
Wing Hang is the latest Hong Kong bank to be targeted by a Chinese financial institution. Yue Xiu Group agreed in November to buy a majority stake in Chong Hing Bank Ltd. for $1.5 billion, the first acquisition of a Hong Kong lender since 2009. That year, China Merchants Bank completed a $4.7 billion purchase of Wing Lung Bank Ltd.
Before it's here, it's on the Bloomberg Terminal.
LEARN MORE