Is Tamiflu Worth It? Britain Reconsiders a Best-Selling Flu Remedy
By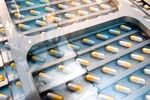 Flu season has arrived with new questions about Tamiflu, a drug recommended by the U.S. Centers for Disease Control and others to relieve the misery of flu sufferers.
In a report released today, a British parliamentary committee said that country's National Health Service, which has spent some £424 million ($697 million) on Tamiflu, should review previously undisclosed clinical-trial results on the antiviral drug before continuing to stockpile it. Although Tamiflu has been on the market since the 1990s, its manufacturer, Roche Holding of Switzerland, agreed only last year to release results of all clinical trials. The company acted after the Cochrane Collaboration, a nonprofit research group, obtained some unpublished data suggesting that Tamiflu was not as effective and safe as Roche claimed.
The Cochrane report—based on trial results obtained from European regulators after Roche declined to release them—found that flu sufferers taking Tamiflu started feeling better an average 21 hours before those who didn't. But, the report showed, the drug also caused nausea and didn't reduce the number of people who needed to be hospitalized for flu complications. Roche later agreed to release the results of all 77 trials it has sponsored on Tamiflu.
Roche said in a statement today that it "stands by the integrity and robustness of the data that supports the efficacy and safety of Tamiflu." The company said it "welcomes" the parliamentary report, which said the government should wait until the Cochrane Collaboration completes its review of the 77 trials before deciding whether to "revisit previous judgments" about Tamiflu.
Tamiflu remains a hot-selling drug in the U.S., where the CDC says it can shorten the duration of the flu and prevent complications. Fueled by rising U.S. demand, Roche's sales of the drug soared 84 percent during the 2013 flu season, to 335 million Swiss francs ($370 million). Most Tamiflu spending in the U.S. is by private insurers and patients, unlike in the U.K., which has a publicly financed health service. The U.S. also spent an estimated $1.5 billion stockpiling Tamiflu and other flu drugs in anticipation of a flu pandemic in 2009.
The Tamiflu controversy is part of a broader debate over disclosing the results of clinical trials carried out before and after drugs are approved by regulators. "You might assume that people in authority, doctors and policymakers, would be able to see the full evidence base," says Fiona Godlee, editor of the British Medical Journal, who joined the Cochrane Collection in pressing Roche to release its Tamiflu studies. "Audits have shown that as many as half of randomized trials [of approved drugs] are not reported," Godlee says. "We cannot with any confidence say that we have the full picture."
Some drugmakers, including GlaxoSmithKline and Sanofi, have proposed greater disclosure of trial results. The British parliamentary report said those proposals didn't go far enough because they didn't cover past trials of drugs that are already in use.
Before it's here, it's on the Bloomberg Terminal.
LEARN MORE