business
2014: Social Media Descends to 35 Feet
By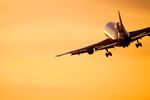 The agent's utility-maximisation problem involves choosing the best combination of leisure, household production and work in the organized market, and part of its solution must involve the choice of a level of household activity that permits the most satisfactory market opportunity locus to be attained.
—Saul Estrin and David Laidler, Introduction to Microeconomics, fourth edition, Harvester Wheatsheaf, pages 79-80.
Social media is all the rage. Last year (and social media is so last year), Facebook recovered, Twitter went to the moon, and the March 2013 SXSW was OMG awesome!
My chief adviser on social is Social Katy. She will attend South by Southwest, 78701 come March. She will fly New York to Austin at 35,000 feet and then stay at 35,000 feet for what? Eight network-filled days.
She—and seriously Social rocks the house—will gaze upon the big 30,000-plus picture of social media. Social will be TED-like. She will discuss Big Data with old and new million- and selected billionaires. Native is new.
There is the March 7 BBQ Crash Course, the Music and Fajita Mixer on the 11th. Social Katy does not golf.
There will be macro—always macro—chit-chat about native advertising, restricted stock units, and whether one should upgrade to the Gulfstream G650, "the gold standard in business aviation."
And now, this 2014, it is meet right, and so to do that, Social Katy and the rest of so social media consider … Estrin and Laidler.
Set in 9.5 / 12-point Sabon, their Introduction to Microeconomics is 494 pages of dense prose with excruciatingly detailed charts on … what we actually do. Not lame, poorly thought-out macroeconomics as practiced by too many tech types and their attached-at-the-hip media glitterati.
I respectfully suggest 2014 is the year when the digerati descend from hopes, dreams, and big-picture blather to the reality of the microeconomics of our digital world.
Ms. Katy, Marissa, Mark & Co. should buckle their collective seat belts. (Full disclosure: Social Katy does not attend SXSW on the Surveillance Gulfstream. Scarlet Fu has it that week.)
This year Social by SocialWish will confront a customer constrained by a budget of $212.65 per month, native and civilized ads we detest, a continued outrage over paywalls, and our ever-lesser attention span.
Estrin and Laidler write of a "choice of a level of household activity." Choice this. Our "activity" does not include immediate #FAIL ads in our Twitter feed.
It's been a great and beautiful ride at 35,000 feet. Turbulence ahead. Please fasten your seat belts as we descend to the harsh 2014 reality of 35 feet.
Discuss.
Before it's here, it's on the Bloomberg Terminal.
LEARN MORE