Munger Tolles, Bracewell, Ropes & Gray; Business of Law
Ellen Rosen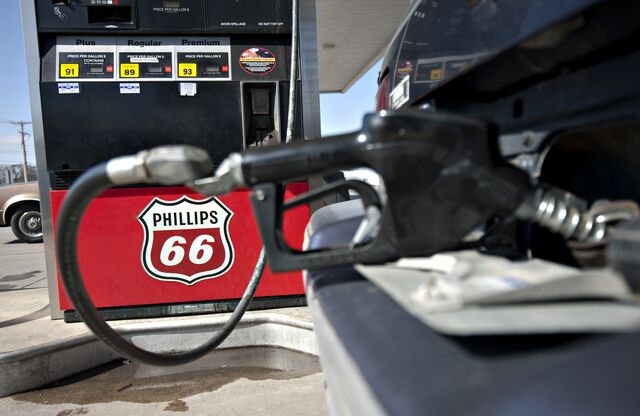 Munger, Tolles & Olson LLP advised Berkshire Hathaway Inc. in its deal to acquire the pipeline-services business of Phillips 66. Bracewell & Giuliani LLP represented Phillips in the $1.4 billion stock swap.
From Munger Tolles, representing Warren Buffett's Berkshire, are partners Mary Ann Todd, Stephen Rose and David Goldman as well as of counsel Williana Chang.
From Bracewell Giuliani, representing Phillips, are partners G. Alan Rafte, William S. Anderson, Daniel E. Hemli, Bruce R. Jocz, Elizabeth L. McGinley, Robert S. Nichols and Jeffrey S. Whittle
Phillips 66 said in a regulatory filing Dec. 30 that Berkshire will exchange about 19 million shares for Phillips Specialty Products Inc. The precise number will be determined when the deal is completed in the first half of this year, the Houston-based company said.
A U.S. drilling boom has expanded crude oil and natural gas production, prompting pipeline operators to boost capacity. Polymer-based additives, the focus of Phillips's business unit, are used to move products through the pipe more efficiently by reducing drag. They can increase capacity at a time when approvals for new pipelines come slowly.
Buffett and his deputies also have invested in other energy companies this year. Omaha, Nebraska-based Berkshire said in November that it had accumulated 40.1 million shares of Exxon Mobil Corp., valued at more than $4 billion. The money managers also added holdings in energy producers National Oilwell Varco Inc. and Suncor Energy Inc.
Ropes & Gray and Kirkland Provide Legal Counsel for Bob's Deal
Bain Capital LLC, the private-equity firm that oversees more than $70 billion in assets, agreed to buy furniture and bedding retailer Bob's Discount Furniture Inc. from Apax Partners LLP and KarpReilly LLC. Financial terms weren't disclosed.
Ropes & Gray LLP partners Daniel S. Evans and Lee Allison represented Bob's.
Kirkland & Ellis LLP represented Bain. Tim Ragones, a spokesman for the firm, declined to disclose the names of the lawyers who worked on the deal.
According to a statement Dec. 30, the management team of the Manchester, Connecticut-based company will continue to own a "significant" stake. The companies expect the buyout to be completed in the first quarter of 2014.
The acquisition of Bob's Discount Furniture marks at least the third transaction in December for Boston-based Bain.
"We believe the company's quality furniture at deep value fills an important need in the market today," Tricia Patrick, a principal at Bain, said in the statement.
Bob's Discount Furniture will continue to be led by Chief Executive Officer Ted English, according to the statement. The retailer has 47 stores and is the 16th-biggest U.S. furniture chain, according to the company.
For more on the deal, click here.
Law Firm News
Managing Partners Ended Year With Expressions of Confidence
Managing partners' overall confidence improved modestly in the fourth quarter of 2013, according to a report by Citi Private Bank's Law Firm Group. The group surveyed the managing partners of 71 firms; the lawyers expressed more confidence in the economy and the legal industry.
More firm leaders predicted positive demand and revenue growth, although the report said there is a continued pressure to discount bills and an expected increase in expense growth. Equity partner headcount growth is projected to slow, the group found, while growth in associates is expected to remain strong.
Ex-Dewey Head to Counsel Emirate, Wall Street Journal Says
Steven Davis, the former head of the defunct Dewey & LeBoeuf LLP, has become the legal counsel to Ras al Khaimah, one of the seven emirates of the United Arab Emirates, the Wall Street Journal reported on Dec. 31. The newspaper said Davis will create a legal affairs office for the emirate.
Before it's here, it's on the Bloomberg Terminal.
LEARN MORE