Mexico's Reformer Needs to Press On
Despite disappointing early results, Peña Nieto's changes are far-reaching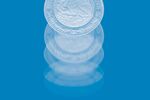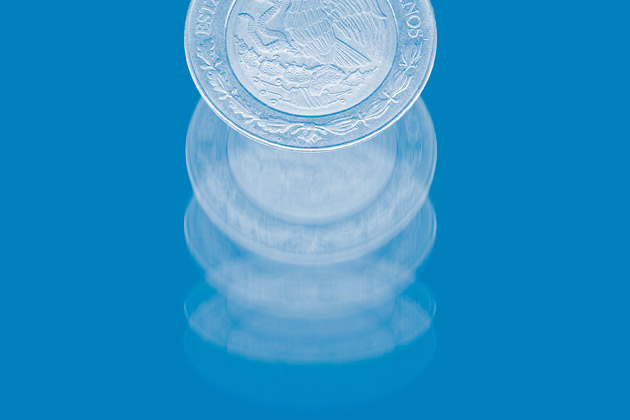 Spare a thought for Mexico's President Enrique Peña Nieto. After engineering an ambitious reformist pact among the country's three major political parties, he whirled through his first year in office rewriting laws on everything from energy to television and education to elections. Yet Mexico's economic performance in 2013 was disappointing, and its businesses and foreign investors aren't exactly exuberant. It's enough to damp a reformer's spirits.
Several factors have dulled the immediate effects of Peña Nieto's reforms. Mexico has faced a year of financial uncertainty, held hostage to the U.S. Federal Reserve's decision-making on when to cut monetary stimulus. The peso is the most actively traded emerging-market currency, and foreigners own 35 percent of the country's government securities, so Mexico is unusually sensitive to shifts in global capital flows. Higher taxes levied as part of the government's fiscal reforms have clouded the short-term outlook for growth. And further changes to laws and regulations will be needed to put Peña Nieto's groundbreaking changes into effect.
During the coming year, the reforms will start to be noticed —especially in the energy sector, which could attract as much as $20 billion in additional foreign direct investment by 2015. To reap the full potential, though, the government needs to maintain its reformist zeal and press on.
First, Peña Nieto needs to bring more Mexicans into the formal economy. The country has more than twice as many "informal" nonsalaried workers as the formal salaried kind. This lowers productivity because gray-market companies tend to be less efficient. It also narrows the tax base, requiring those who pay taxes to pay more. What's needed is unified social insurance—financed in a way that doesn't give informal labor an advantage.
Although Mexico's fiscal reforms will reduce its reliance on oil taxes and increase tax revenue, the country will still collect proportionately less in taxes than any other developed nation. But Mexico has the lowest life expectancy in the Organisation for Economic Co-operation and Development, spotty health-care services, and an uneven educational system.
Peña Nieto has sought to turn the news media's Mexico narrative away from drugs and violence and toward jobs, investment, and progress. Yet kidnappings and extortions are on the rise. The country's police forces and criminal justice system are underfunded and corrupt. There's a culture of impunity: Only 2 percent of crimes lead to convictions. In some states, vigilante groups are filling the vacuum.
Legal reform needs the kind of national commitment and political savvy that yielded the advances of Peña Nieto's first year in office. The next presidential election isn't due until 2018. Between now and then, Mexico's radical new president needs to keep at it.
BOTTOM LINE -
To read Albert L. Hunt on Obama in 2014 and Stephen L. Carter's New Year's wishes for Hollywood, go to: Bloomberg.com/view.
Before it's here, it's on the Bloomberg Terminal.
LEARN MORE