The IRS Just Won a Tuition-Deduction Case Against an MBA. Are You Next?
by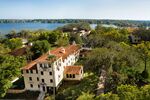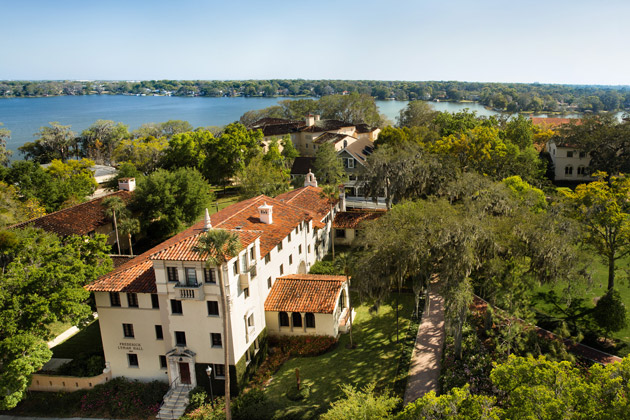 Last week, the U.S. Tax Court ruled that a Rollins College MBA named Adam Hart owes the U.S. Internal Revenue Service more than $2,500 in back taxes after he improperly deducted more than $17,000 in tuition expenses from his 2009 tax return. Accountants says that it's unusual for the IRS to challenge tuition deductions. Still, if you're an MBA thinking about getting creative with your taxes, you'll want to take note of a case that could embolden the IRS to go after more students.
The rules for deducting educational expenses sound simple enough: Tuition is deductible when it pays for coursework that enhances skills necessary for an established job or business, as well as any courses required by an employer. That's about it. What doesn't make the grade? Enrolling in business school because you're in the market for a career switch or because you think a mastery of data analysis is going to make you a more complete person.
Even simple rules can get sticky. Does an investment banking analyst who leaves Wall Street for business school after two years to further her career qualify as having an established trade? Is a tax accountant who attends to b-school to become a chief financial officer pursuing a new career or furthering an existing one? "There isn't a bright line distinction that says, if you've worked so many years, making a certain salary, you can claim the deduction," says David Young, a partner at Young and Co. in Rochester, N.Y.
Hart's case was decided on the question of whether he was "carrying on a trade or business" before enrolling. Now a sales rep at drug wholesaler McKesson, Hart cited a four-month stint "promoting sales at Priority Healthcare Distribution as an oncology account specialty" and two months working as "an oncology account manager" at ADP Totalsource, according to the tax court ruling (PDF). Judge Kathleen Kerrigan decided that this wasn't enough to define Hart as established in the field. Hart told Reuters that he hopes to present new evidence at a future hearing.
What else should MBAs know about tuition deductions?
Young says that if an auditor challenges the deduction, it falls on the taxpayer to show that an MBA is a business expense. That can be tricky, given the lack of a clear definition, though the tax court has ruled for MBA candidates who claimed tuition deductions in the past.
Large deductions are more likely to attract auditors' attention, says Jackie Perlman, principal tax analyst at the Tax Institute, the research and analysis division of tax prep company H&R Block. Other good advice: Consult an expert. If you're wading into a gray area, ask yourself if you're making a good-faith effort to comply with the rules.
Two more reasons to take care: The Hart ruling may embolden auditors to pursue cases. "Every time the IRS get a case like this, they become more self-assured," says Bob Charron, a partner at Friedman in New York. Meanwhile, taxpayers who are seen to have intentionally flouted rules generally face stiffer penalties. As a business school student, it's going to be hard to claim financial illiteracy.
Before it's here, it's on the Bloomberg Terminal.
LEARN MORE