Egyptian Protesters Killed as Police Disperse Rallies
Tamim Elyan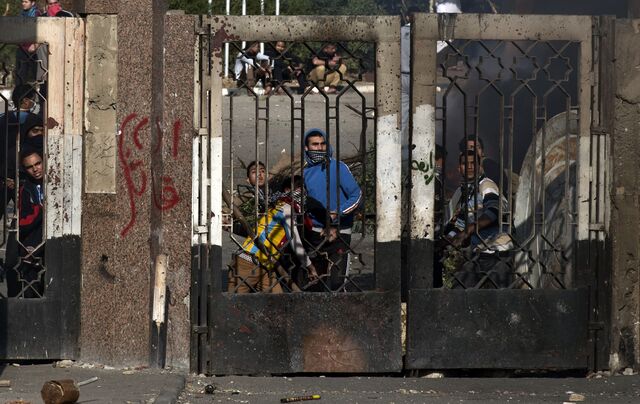 Three Egyptians died after police moved in to disperse demonstrations in the capital and two provinces today by supporters of ousted President Mohamed Mursi.
The deaths occurred in Cairo, Damietta and Minya provinces, the Ministry of Interior said in an e-mailed statement. Several policemen, including a general, were injured in the clashes and 265 people were detained.
The North African country's military-backed government is cracking down on the Muslim Brotherhood after a bombing in the Nile-delta city of Mansoura left 16 dead that it blamed on the group. The Islamist organization condemned the attack and pledged to continue peaceful protests in what it called a "week of anger."
Video footage on Al-Jazeera television showed police firing teargas at students outside Azhar University in Cairo, where one student died Thursday night during clashes. Three police vehicles were torched by protesters, according to the ministry
Before it's here, it's on the Bloomberg Terminal.
LEARN MORE