Five Questions That Helped Revive an 80-Year-Old Media Company
Meg LaBorde Kuehn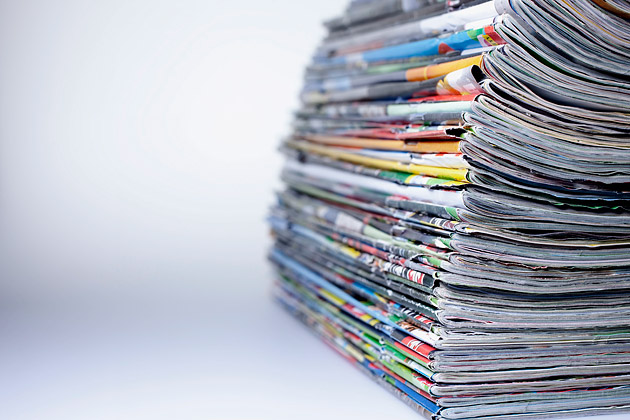 Business leaders should always be open to exploring new strategies to expand their businesses. Sometimes, however, leaders must go a step further to consider if it's time for a reboot—a complete shift in the fundamental definition of what it is they do and who it is they serve.
We recently went through a reboot at Kirkus Reviews, an 80-year-old book review magazine. Following a painful reality check that considered the not-too-promising trajectory of our company, our industry (print media), and our customers' industry (book publishing), we realized it was time to hit reset for the sake of the company's survival and future success.
Shifting the business focus was a daunting task, but there was something refreshing about starting from scratch. We forced ourselves to question everything we thought we knew and prepared ourselves to kill sacred cows if it meant finding the solution that would save our business. We asked ourselves five questions:
What do we have that is uniquely valuable? We made an exhaustive list and dug deep. There were obvious answers—those lines of business that had great potential but had not yet been fully developed. (The most apparent was our review service for self-publishers, the fastest-growing segment of the industry.) And there were very subtle answers that made this exercise provocative—we realized just how valuable Kirkus' brand associations, connections, and reputation were.
Who wants it? We considered our answers to the question above and got specific about who the audience was for each line of business or product. This prevented us from falling into the common trap of targeting too broad an audience or from overlooking new customers. Organizing the answers by offering or value proposition also helped us build a finely targeted marketing strategy.
How do we get it to the people who want it? We developed partnerships with companies that were engaged with our targets and considered every distribution channel (or, in our case as a content provider, media channel). We made our content, which had been accessible exclusively to industry professionals who subscribed to our magazine, available to consumers for free on our website. We created an expansive blogger network to help increase traffic fast and built a social media presence. We developed an e-mail newsletter, expanded our licensing agreements with online retailers and content aggregators, and spent time building relationships with companies that could resell our author services.
What's the revenue opportunity? This question helped us not only to decide whether or not an opportunity was worth pursuing, but also to prioritize our initiatives.
What's the next step? It may be tempting to think of this question as "detail stuff," but for us, it was vital to map out the first thing we were going to do to turn our plan into results. The answers to this question were the foundation of our execution plan. Each opportunity had a unique first step, but the common thread for all of them was connecting with people outside our business. We met with potential partners, contacted other content providers, and hired vendors.
Through this exercise, we uncovered assets we didn't realize we had. We broadened our customer base and found new ways to provide value to our legacy customers. Our staff became more diverse, and our team came together to create new businesses and product lines. When the reboot was complete, we found ourselves looking at very different trend lines: Revenue increased 149 percent from 2011 through this year, and our brand is stronger than ever.
A company's mission doesn't have to change in a reboot—only how that mission is fulfilled. Looking at your business as a blank slate can free you to consider what you would do it if you were starting the company today, without any of the baggage you've accumulated over the years. Indulge in the idea, and consider a reboot.
Before it's here, it's on the Bloomberg Terminal.
LEARN MORE