Treasury Yield Gap Shrinks Most in 19 Months After Fed Decision
Susanne Walker and Daniel Kruger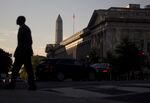 The yield difference between Treasury five- and 30-year securities narrowed this week by the most in 19 months as traders unwound bets the Federal Reserve would wait until 2014 to announce cuts to its bond buying.
Yields on five- and seven-year notes rose to the highest since September after the Fed said Dec. 18 it will start slowing purchases next month. The U.S. economy grew more in the third quarter than first reported, data showed, underscoring wagers the Fed may conclude its buying next year and fueling concern it may not be able to hold interest rates at almost zero. Inflation stayed low last month, a report next week may show.
"The outlook was 50-50 on the taper," William Larkin, who helps oversee $500 million in assets at Cabot Money Management Inc., said in a telephone interview from Salem, Massachusetts. "With the tapering announcement, the plane is coming in close to the runway. The average investor believes we're in an economic recovery."
The yield gap between five- and 30-year debt, called the yield curve, shrank 20 basis points, or 0.20 percentage point, the most since May 2012, this week in New York. It reached 214 basis points, the narrowest since Sept. 16, after expanding to 256 basis points on Nov. 21, the widest since 2011.
The five-year note yield climbed 15 basis points to 1.68 percent and touched 1.71 percent, the highest level since Sept. 13, according to Bloomberg Bond Trader prices. Seven-year yields increased 10 basis points to 2.35 percent and touched 2.41 percent, the highest since Sept. 6. Yields on both notes rose for a fifth week, the longest weekly stretches since June.
'General Bias'
Thirty-year yields fell five basis points to 3.82 percent and touched 3.81 percent, the lowest since Nov. 29, amid bets inflation will stay in check. The benchmark 10-year yield rose two basis points to 2.89 percent.
Treasuries lost 3 percent this year as of Dec. 19, according to the Bloomberg U.S. Treasury Bond Index.
"After the Fed's announcement, the general bias for yields is higher," said Adrian Miller, director of fixed-income strategies at GMP Securities LLC in New York. "The question also remains, can the Fed execute an unwind of tapering without disrupting the market? And the jury is still out on that."
The Fed will reduce bond purchases in $10 billion increments over the next seven policy meetings before ending the program in December 2014, according to the median forecast in a Bloomberg survey of economists on Dec. 19.
'Measured Steps'
The Federal Open Market Committee said after its meeting this week it will cut its $85 billion in monthly purchases of Treasuries and mortgage-backed bonds under the quantitative-easing stimulus strategy to $75 billion in January. Fed Chairman Ben S. Bernanke said at a press conference policy makers may take "further measured steps" to slow the pace of asset purchases depending on the performance of the economy.
"It's the beginning of a trend," Michael Franzese, senior vice president of fixed-income trading at ED&F Man Capital Markets in New York, said Dec. 19. "As the Fed begins to abate its QE program, the assumption is that the Treasury market will start to see higher yields."
U.S. gross domestic product expanded in the third quarter at a 4.1 percent annualized rate, the strongest since the final three months of 2011 and up from a previous estimate of 3.6 percent, Commerce Department figures showed yesterday in Washington. Other reports this month showed the U.S. jobless rate fell to a five-year low of 7 percent in November and retail sales increased more than forecast.
'Introducing Uncertainty'
"The underlying economic data has been rather firm," said Chris Sullivan, who oversees $2.25 billion as chief investment officer at United Nations Federal Credit Union in New York. "It's introducing uncertainty with respect to the Fed's forward guidance. It's the believability in the Fed's ability to keep the policy rate for as low as long as they seem to be promising now."
Fed officials said in their statement this week it "likely will be appropriate to maintain the current target range for the federal funds rate well past" their 6.5 percent jobless-rate threshold, especially if inflation stays below the Fed's 2 percent target. The benchmark interest rate has been a range of zero to 0.25 percent since 2008.
Inflation as measured by the personal consumption expenditures deflator rose 0.7 percent for the 12 months ended in October. The indicator, the Fed's preferred measure of inflation, advanced 0.9 percent in November from a year earlier, economists forecast before data due Dec. 23. It gained 0.1 percent on a monthly basis, they predicted.
Rate Bets
A majority of FOMC participants -- 12 out of 17 -- in economic projections released this week saw the first jump in the rate in 2015. Two predicted the first increase in 2014, while three forecast a move in 2016.
"Even though expectations are way out till 2015-2016, we know that's impossible to predict," Larkin of Cabot said yesterday. "Recoveries often come quick and unexpected, and with today's GDP, we have the backdrop of potentially robust growth."
The Treasury drew lower-than-average demand at three of the four note auctions this week, which totaled $112 billion, amid speculation on the Fed purchases.
Bid-to-cover ratios, which gauge demand at a sale by comparing the amount bid with the amount offered, fell below the average for the previous 10 auctions at sales of $35 billion of five-year debt, $29 billion of seven-year notes and $16 billion of five-year inflation-indexed securities.
An offering of $32 billion of two-year notes attracted the highest coverage ratio since January amid bets the Fed would continue its effort to keep the key interest rate low.
Net Longs
Hedge-fund managers and other large speculators decreased their net-long position in two-year note futures in the week ended Dec. 17, snapping an eight-week string of increases, according to U.S. Commodity Futures Trading Commission data.
Speculative long positions, or bets prices will rise, outnumbered short positions by 32,141 contracts on the Chicago Board of Trade. They had reached 71,333 net-long positions the previous week, the Washington-based commission said in its Commitments of Traders report.
Before it's here, it's on the Bloomberg Terminal.
LEARN MORE