How the Chevron Case Helped Wreck a Big Law Merger
Paul M. Barrett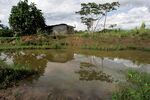 Patton Boggs, one of the best-known, lobbying-heavy law firms in Washington, has had a tough year. The politically connected firm has gone through layoffs and looked to shore up its finances by merging with another firm. Now talks with its main potential merger partner, Locke Lord of Texas, have ended in part because of Patton Boggs's involvement in a massive pollution-liability suit against Chevron in Ecuador.
As the AmLaw Daily explains:
For Patton Boggs, 2013 has been a year of transition that saw the firm make changes to its "eat-what-you-kill" compensation system and undertake two rounds of lawyer and staff layoffs. The firm has also been actively searching for a merger partner in New York, according to a report earlier this month by sibling publication the New York Law Journal.

A complicating factor in Patton Boggs' discussions with potential merger partners is the fallout it could suffer as a result of its role in the bitter litigation battle being waged between Chevron and Ecuadorian plaintiffs over the energy giant's alleged toxic contamination of a swath of rainforest in the South American nation. Chevron has filed a counterclaim against Patton Boggs in the case, and two sources familiar with the matter told The Am Law Daily that the firm's potential liabilities on that front contributed to Locke Lord's decision to call off merger talks.

Last month Locke Lord managing partner Jerry Clements told The Am Law Daily that the potential liabilities and "reputational aspects" of the Chevron matter were a key part of her firm's due diligence efforts in evaluating a merger with Patton Boggs. Locke Lord represents a number of companies in the energy sector. The firm recently advised Tulsa-based NGL Energy Partners on its $890 million acquisition of The Gavilon Group's oil transportation and pipeline business.
The two law firms issued this statement: "Following preliminary talks and routine due diligence, Locke Lord and Patton Boggs have decided to jointly end their recent discussions regarding a possible combination."
For more background on the Chevron pollution case, click here and here.
Before it's here, it's on the Bloomberg Terminal.
LEARN MORE