Nike Ramps Up Prices—and Ad Spending—for Olympics
By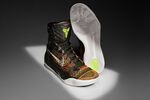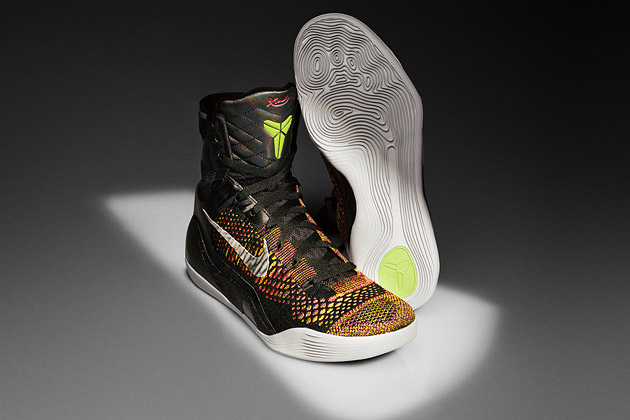 It's got to be the (very expensive) shoes. Nike, having honed its supply chain and finely calibrated its branding machine, has been ratcheting up prices. In the past six months, the sneaker giant's gross profit margin was 44.4 percent, up from 43 percent in the year-earlier period, according to a financial update Dec. 19. "We are very focused on the premium aspects of our brand and our product lines," Nike Chief Executive Officer Mark Parker said on a conference call. "And as we bring new innovations to the market, we're definitely trying to use those to help move margins higher."
In short, Nike's rationale boils down to: Our stuff is really good these days. The company is getting particular attention for its Flyknit shoes, which are woven with a synthetic fiber rather than cobbled together from patches of fabric and leather. The technology made a big splash in the running world, and Nike is threading it into its basketball shoes in February when it begins selling the Kobe 9 Elite priced at $225.
"That is the next wave of innovation and it's in its infancy right now," Morningstar analyst Paul Swinand told Bloomberg. "They're the leader, they've got the technology." The quick cut upmarket appears to be working. Not only did Nike nudge up prices recently, but in the past six months it said consumers increasingly shifted to more expensive, higher margin products.
At the same time, the company is also spending quite a bit more convincing consumers the new gear is worth a premium. Last year, about one in 10 dollars Nike collected from customers went into "demand creation," which includes the endorsement cash that goes to Lebron and the other athletes on its ad bench. In the recent quarter, Nike's spending in that category jumped 13 percent as it prepared to promote new products, running events, and its presence at the Winter Olympics. Next quarter, the company's expects its spending on that front to surge 20 percent above the prior year level.
In convincing customers to spend more, it's gotta be the shoes—but of course it's also the ads.
Before it's here, it's on the Bloomberg Terminal.
LEARN MORE