Why Chobani Doesn't Care About Losing Whole Foods
by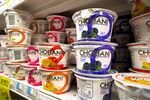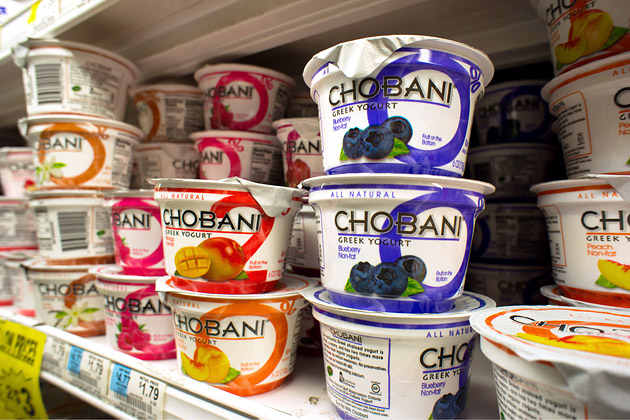 Whole Foods Market is going to clear its shelves of Chobani yogurt by early next year. There are growing options in the booming Greek yogurt business, and the health-food grocer is focused on "innovation," including "new items shoppers simply can't find anywhere else," as well as products free of genetically modified organisms, according to a Whole Foods spokeswoman. Chobani, it seems, no longer fits the mold.
The 370-store grocery chain asked its Greek yogurt suppliers to create exclusive flavors for Whole Foods shoppers, including non-GMO products and organic options. "At this time," the company said in statement, "Chobani has chosen a different business model, so Whole Foods Market will be phasing Chobani Greek Yogurt out of its stores in early 2014 to make room for product choices that aren't readily available on the market."
Yet Chobani, which isn't organic, GMO-free, or developing any flavors just for Whole Foods, hardly seems distraught about losing this grocery partner. Whole Foods might be high profile, but it's only a fraction of Chobani's business. Here's what Peter McGuinness, Chobani's chief marketing officer, had to say about the breakup:
"Whole Foods has been a partner of ours for a long time. We've always had limited distribution with them. As the No. 1 [Greek] yogurt brand in America, we have enjoyed an affinity with their customers, but they represent less than 0.5 percent of our retail sales, so it doesn't materially impact anything. It doesn't impact our momentum, or our business, or our brand. We're growing at over 30 percent a year, so everything's healthy and good."
Whole Foods, McGuinness says, is pushing for niche brands while Chobani is "about democratizing better food for more people. We celebrate and lean in to the fact that we're widely available."
Before it's here, it's on the Bloomberg Terminal.
LEARN MORE