New York Times Grudgingly Embraces Branded Content
By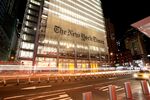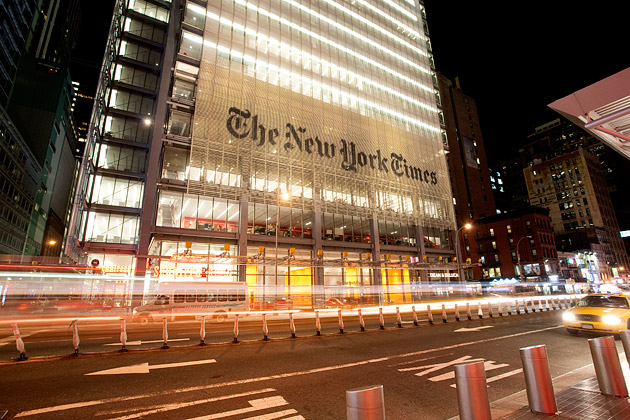 The New York Times is going native, but the publisher doesn't sound all that excited about it.
In a memo to employees today, publisher Arthur Sulzberger Jr. announced a big moment in the ongoing evolution of the company's digital advertising strategy:
Early next year we're going to launch a new digital advertising product at The New York Times. It will be our version of what is sometimes called "native advertising" or "branded content." It has been developed by our advertising team in close partnership with design and the newsroom, and it will be fully consistent with the values of The Times and the expectations of our readers. We will ensure that there is never a doubt in anyone's mind about what is Times journalism and what is advertising.
Branded content is a newish form of digital advertising in which marketers create story-like units that live among a publisher's editorial products and share the same underlying aesthetic, tone, and technology. In recent years a growing number of online publishers and advertisers have embraced the change, in part because it allows brands to create ideas and messages specifically tailored for an audience, the sort of content that can live at the heart—rather than the periphery—of the publication. Brands are willing to pay higher rates for the opportunity to do just that.
The downside of the format is that it comes with some risk of blurring the line between a publisher's editorial voice and a brand's—and, on occasion, has become the source of hand-wringing among journalistic watchdogs and ethicists who worry it can undermine integrity.
Even so, there are plenty of publishers these days who express unbridled giddiness over the format (see, for instance, BuzzFeed founder Jonah Peretti). Sulzberger's memo, on the other hand, isn't brimming with enthusiasm. If anything, it seems to be infused with a tone of reluctant acceptance, coming across more like a capitulation to the realities of a challenging business climate (" … something we need to do to support our investment in the journalism of The New York Times"), rather than as an exciting leap forward in the newspaper's evolution.
The Times reports that a number of visual clues will be used to distinguish the branded content from the traditional articles. Paid pages, for instance, will be given a "blue border."
Which, in light of Sulzberger's memo, seems appropriate. The whole thing feels kind of blue.