Is GlaxoSmithKline Playing Defense—or the Opposite?
by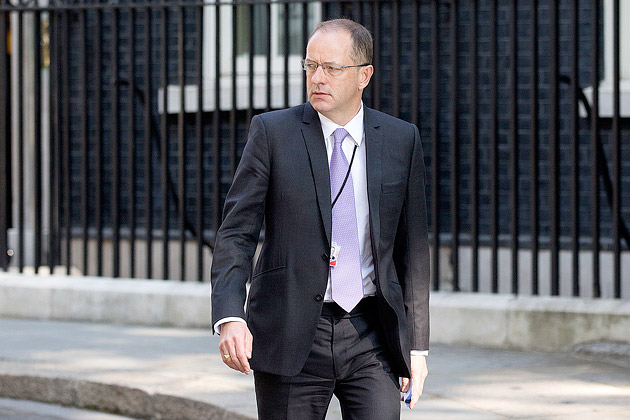 It's hard to look like an innovator when your company has paid a $3 billion fine in the U.S. and is accused of paying another half-billion dollars in bribes to China. But GlaxoSmithKline Chief Executive Officer Andrew Witty is building on a long-term strategy with the move he announced on Tuesday to stop paying staffers for hitting sales targets and doctors for promoting its drugs.
The move reflects Witty's ongoing battle to modernize the British drugmaker, lower discovery costs, and create what he calls "values-based decision-making" that gets beyond hawking the latest blockbuster.
It hasn't been easy. In his six years as CEO, Witty has waded through government investigations, a financial crisis, shifting health-care systems, and the arrival of disruptive new competitors. In July 2012 he announced the record $3 billion settlement for a range of practices that predated his leadership, from promoting the antidepressant Paxil for children and Wellbutrin for sexual dysfunction and weight loss to failing to report safety concerns for its diabetes drug Avandia. That settlement is what caught the eye of Chinese officials, who this July announced their own investigation of GSK practices in China, which allegedly included funding fake conferences and hiring prostitutes.
Yet during this drama, Witty has been knighted and named 2013 Top CEO by Best Practice Institute. The reason: He's taking meaningful steps to challenge an industry business model in which success means getting people to consume as many of your drugs as possible. Three years ago, Witty and North America pharmaceuticals chief Deirdre Connelly began compensating GSK's U.S. sales force on patient outcomes instead of prescription volume. Connelly says her sales force is now much more aligned with their customers, themselves under pressure to show proof that they are delivering high-quality, efficient health care. At the same time, GSK has been an innovator in increasing public access to clinical trial data and to critical medicines in emerging markets.
Such moves may seem meaningless amid a massive criminal probe in a lucrative market such as China's. While the bribery investigation has widened to scrutinize the practices of additional foreign drug companies, and no charges have been brought, the high-profile case has marred GSK's reputation. Witty essentially acknowledged this while announcing the shift in compensation on Tuesday, talking about the need to "actively challenge our business model at every level" and meet "the wider expectations of society."
Witty's efforts to reshape corporate culture are more about positioning GSK to win the trust of customers than about pleasing regulators. The clouds lingering on the ethics front make it a tougher task.
Before it's here, it's on the Bloomberg Terminal.
LEARN MORE