William Morris Endeavor and IMG Worldwide: The One Talent Agency to Rule Them All?
By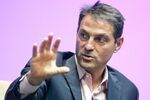 The long-anticipated sale of IMG Worldwide is now done. Private equity firm Silver Lake and talent agency William Morris Endeavor are paying about $2.4 billion to take IMG from its private equity parent Forstmann Little & Co. William Morris Endeavor is the product of a 2009 merger of William Morris, which began in vaudeville, with Ari Emanuel's Hollywood upstart Endeavor. Adding IMG, the company that invented the athlete endorsement as we know it, creates a talent shop that can offer Mark Wahlberg, Gisele Bündchen, Justin Timberlake, and Peyton Manning.
The deal continues the recent consolidation of the talent representation business, and the underlying logic is straightforward. A brand or production that wants a piece of Wahlberg might also be interested in Manning, or possibly in the two of them together. And if Manning wants to get into acting when his playing days are over, then IMG William Morris Endeavor, or whatever they choose to call it, can help with that. Perhaps Novak Djokovic, another IMG client, could get Gisele to appear at a tournament he's hosting. Or maybe Timberlake and Wahlberg can reunite 'N Sync and the Funky Bunch and merge them for a tour and reality show. We're talking synergy here, people.
"The trend is trying to make these mega-agencies," David Falk told me recently when I spoke with him about Roger Federer splitting from IMG to start his own agency. Falk has run the full range of talent agencies, from 24 employees and 40 clients to 900 employees and 1,100 clients and back again. He currently manages 10 NBA players at FAME. He is not sold on the benefits of size. "People talk about synergies and resources and stuff," he says. "It's an interesting sales pitch, but I'm not convinced that it works."
It's impossible, Falk argues, for a single company to be on the cutting edge in every area of the entertainment business, from sponsorships, to live shows, to social media. (Falk, of course, has his own reasons for going all Jerry Maguire.) And a small, savvy agency can always hire the best help for clients. Hence the countervailing trend for mega-celebrities, such as Federer and LeBron James, to go it alone and skip the overhead costs that come with thousands of employees and hundreds of offices. That option makes sense for the über-elite, whose names alone are talismans of opportunity. William Morris Endeavor is betting that everyday celebrities still need doors opened for them.
Before it's here, it's on the Bloomberg Terminal.
LEARN MORE