Facebook Crosses the Advertising Frontier Into TV's Turf
By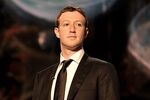 Television has been the last stand of traditional media, but the time has come for it to defend its turf. After flirting with video advertising for much of the year, Facebook said Tuesday that it will begin to put promoted videos into its news feed.
Facebook users will roll their eyes and post status updates about being annoyed. But success for the video ads could genuinely threaten television companies. The markets for advertising in other types of traditional media have been decimated by the Internet, as the graph below shows. But while television ad sales dipped when the recession hit, they soon recovered and have continued to climb.

This is primarily because television remains the last true mass-market medium, according to Paul Sweeney of Bloomberg Industries. Piecing together an audience by buying various types of advertising is simply less efficient than slapping an ad on television. "The audience any one media type can aggregate has been fragmented and diluted," he says. "Television, just as it was in 1950, is still the place you can aggregate the most eyeballs."
This means that television ads draw much higher rates than other forms of advertising. Video ads bought through automated purchasing platforms can draw about $5 for 1,000 views, according to Dave Martin, a senior vice president for media at Ignited, an advertising agency that works with such brands as Universal Pictures and NBC. Premium television ads run in the $40 range. The total market for television ads equals the size of the newspaper, magazine, and online ad markets combined.
The Internet thinks it can change that. Facebook, Twitter, Yahoo!, AOL, and others have all spent a good deal of this year positioning themselves as destinations for video advertising in hopes that brands will find their platforms attractive enough to dilute budgets for television advertising. The Web companies are also chasing YouTube, which makes up about 20 percent of the overall online video ad market and drew $5.6 billion in ad revenue this year, according to EMarketer.
In a presentation leaked to TechCrunch last week, Facebook laid out its case for video ads, touting its incredible reach and access to much better data for targeting users than TV has. A test run that starts on Thursday will allow the social network to gather some firm numbers on how users interact with this kind of Facebook advertising.
Cleverly, the giant social-network will begin with a trailer for the movie Divergent, which is expected to be a box-office hit. Any data as to how people interact with that particular advertisement is best taken with a grain of salt: People are much more likely to watch movie trailers than they are to watch, say, video ads for banks.
In fact, online video advertising faces a few major disadvantages, compared to television ads. They are generally seen on smaller screens and they are easier to avoid. Facebook's ads will run with the sound off, unless a user chooses to un-mute them.
Advertisers will probably need convincing before they start changing their practices, says Martin. YouTube has overcome skepticism by doing such things as allowing advertisers to pay only for videos whose endings people watch.
Martin says that there will be a learning curve–buying online video ads is much more complicated than buying ads on TV. Perversely, the lower costs of online-video advertising may work against it, he says, because it means lower commissions for middle men. "The real barrier for people moving to digital," he says, "is that it's harder to make money as an agency."
Before it's here, it's on the Bloomberg Terminal.
LEARN MORE