BP Hits Plaintiffs' Lawyer With Fraud Suit Over Spill Claims
Paul M. Barrett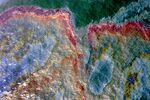 Companies are punching back hard at plaintiffs' lawyers, and today BP threw what it described as a haymaker at Mikal Watts, one of the most influential mass-tort attorneys in the country.
BP filed a civil-fraud lawsuit against Watts and his firm, San Antonio-based Watts Guerra, accusing him of claiming to represent tens of thousands of "phantom" claimants in litigation concerning the 2010 Gulf of Mexico oil spill. In the unusual suit filed in federal court in New Orleans, BP said that it relied on Watts's representations when it agreed to a $2.3 billion portion of its settlement with people and businesses involved with the seafood industry and harmed by the massive contamination.
"The facts of this case shout fraud," Geoff Morrell, BP's chief U.S. spokesman, said in an e-mailed statement. "Tens of thousands of Mikal Watts's clients have proved to be phantoms. Mr. Watts's false representations improperly inflated the value of potential claims against the Seafood Compensation Program and resulted in an overblown $2.3 billion fund. Under these circumstances, BP is not going to stand idly by and allow payments to proceed without first addressing the fraudulent conduct."
Robert McDuff, an attorney representing Watts, described his client in a statement as "an innocent man" and said he "never committed identity theft and did not defraud BP or anyone else." The statement added: "All actions taken were in good faith that legitimate claims were being filed for real people who had been hurt by PB's gross negligence. With respect to those who applied for the settlement, he forwarded the documentation they provided to the independent special master in charge of reviewing settlement claims."
Beyond the BP litigation, the Watts has helped lead mass suits against various pharmaceutical manufacturers and other companies. A leading Democrat in Texas, he has been a major financial backer of President Barack Obama. Watts is also under federal criminal investigation as a result of questions about how he gathered clients in the BP case. In response to the criminal probe, his defense lawyer has said Watts did nothing wrong.
BP said that it uncovered the alleged Watts fraud by checking Social Security records for his supposed clients. Watts had claimed to represent more than 40,000 deckhands who suffered economic injuries from the 2010 spill—more than 76 percent of the individual crew members projected to be potential claimants, BP said. The company asserted that more than half of Watts's claimants simply don't exist, and Social Security numbers for 40 percent of the claimants allegedly belonged to another living person. For 13 percent, the Social Security number given was "incomplete or a 'dummy' number (e.g. a number such as 000-00-001)," BP added. "For 5 percent, the Social Security number belonged to a dead person other than the named claimant."
Watts ultimately filed only 648 individual claims under the seafood-industry program, fewer than 2 percent of the more than 40,000 he originally purported to represent, BP said. Of those 648, only eight have been found eligible for payment by the Seafood Compensation Program, according to BP, with 17 claims pending.
Earlier this year, in the wake of federal agents executing search warrants at Watts Guerra's offices in San Antonio, Watts resigned from the Plaintiffs Steering Committee overseeing the multifaceted spill litigation against BP. The oil company has been battling with the steering committee over a separate portion of the pollution settlement: a $9 billion pact intended to compensate businesses outside of the seafood industry. BP has complained that claims worth hundreds of millions dollars in the $9 billion settlement are turning out to be exaggerated or "fictitious," an allegation the steering committee contests. A spokesman for the committee didn't immediately respond to an e-mail seeking comment.
Under the seafood industry pact, about $1 billion has already been paid out, BP said. By means of its fraud suit against Watts and related actions today, BP said it is seeking to recover the portion of the remaining $1.3 billion that "resulted from fraud."
Before it's here, it's on the Bloomberg Terminal.
LEARN MORE