Accept Failure If You Want Employees to be More Innovative
Matthew Reilly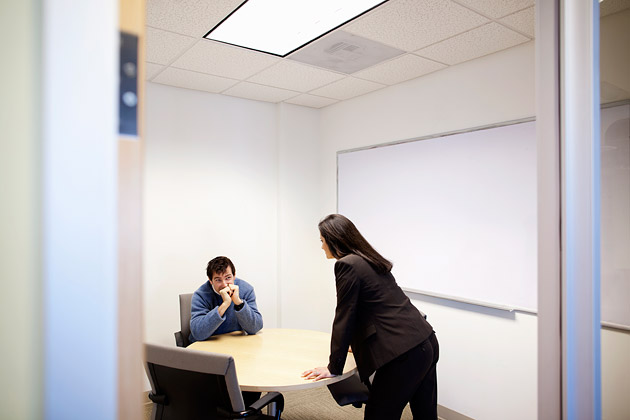 Here's how my conversations with executives typically go when we talk about innovation: It is a top priority, but the executives don't know how to make innovation happen. They want big ideas that will excite the marketplace and drive revenue, but instead they get extensions of exciting products or services. Their frustration is palpable.
Don't blame the employees. The problem in today's corporate culture is that most of the personal risk of generating new ideas rests with employees, not their employers.
Three-quarters of the employees responding to a recent U.S. survey by Accenture believe that only successful new ideas are rewarded, which suggests little incentive to take risks. Only one in five thinks management supports innovation, and just 12 percent say their company is very good at accepting failure as part of the process.
In order to free employees to be more entrepreneurial, that dynamic needs to change.  Indeed, your employees may be more entrepreneurial than you think. More than half of those surveyed said they had pursued an entrepreneurial idea at work, and 83 percent said they are likely to pursue another.
Why do these employees keep pushing? Most 'intrapreneurs' crave the status and the respect of their peers, choosing to take risks at work on the basis of non-monetary rewards. Managers need to tap into this passion and talent to inspire fearless entrepreneurship that leads to the next innovation.
Businesses leaders can promote and nurture entrepreneurship by providing clear guidelines about how much risk and failure is acceptable so employees can develop their ideas to the point of "keep-or-kill"—the time when senior executives decide whether to proceed or pull the plug.
Managers need to quickly review new ideas and create an internal ecosystem that fosters competition and rewards employees, recognizing them for participating in the process.  That recognition could include more formal recognition of innovative employees and low-cost perks or rewards. Remember, it's the ego, not the id, that drives employee innovation in large enterprises.
Many people likely to help you innovate are already doing it under your roof, whether you reward them or not. They just need encouragement—and guidelines that clear the path for your company's next breakthrough idea.
Before it's here, it's on the Bloomberg Terminal.
LEARN MORE