Toyota Waves the White Flag on Sudden-Acceleration Lawsuits
Paul M. Barrett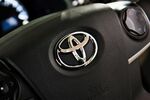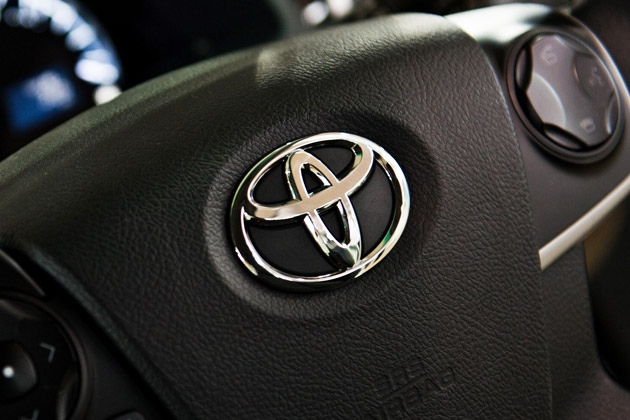 Toyota Motor has learned to say "uncle" when it comes to sudden-acceleration claims. Just a few weeks ago, the giant Japanese carmaker was still talking tough in public about fighting hundreds of lawsuits alleging that its vehicles were prone to accelerate without warning, causing injuries and deaths. Not anymore.
On Dec. 12 the federal judge overseeing many of those suits announced that the company would begin an "intensive settlement process" to resolve the wave of litigation. Bloomberg News provides the essentials:
U.S. District Judge James V. Selna in Santa Ana, California … issued an order halting the suits after Toyota and the lawyers asked for time to try settling the cases. Selna was scheduled to hear the first trial in March of about 200 federal claims consolidated before him. "Participation in the intensive settlement process is open to all plaintiffs," Selna said in the order. "Cases that do not resolve during the initial settlement conference shall be set for a formal mediation."

The move toward settlement comes less than two months after Toyota lost its first trial in a lawsuit claiming an electronic defect can cause its vehicles to speed up uncontrollably. Toyota settled after an Oklahoma City jury ordered the company to pay $3 million. … The carmaker recalled more than 10 million vehicles for problems related to unintended acceleration in 2009 and 2010, starting with a September 2009 announcement that it was recalling 3.8 million Toyota and Lexus vehicles because of a defect that might cause floor mats to jam accelerator pedals. The company later recalled vehicles over defects involving the pedals themselves.
As recently as early November, Carly Shaffner, Toyota's U.S. spokeswoman, sounded like her employer was ready to fight. "Despite nearly three years of litigating this case and unprecedented access to Toyota's source code, plaintiff's counsel have never replicated unintended acceleration in a Toyota vehicle and have failed to demonstrate that any alleged defect actually caused" accidents, she told me. But pretrial rulings by Judge Selna apparently made Toyota reconsider. Selna said that even though plaintiffs' lawyers could not identify specific bugs in Toyota's software, he would still allow a lay jury to infer from circumstantial evidence that such a defect existed.
Toyota apparently didn't want to risk that California juries would assume there had to be something wrong with Toyotas if owners claimed their cars suddenly hurled themselves into trees, walls, or other cars.
Before it's here, it's on the Bloomberg Terminal.
LEARN MORE