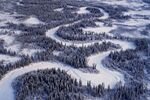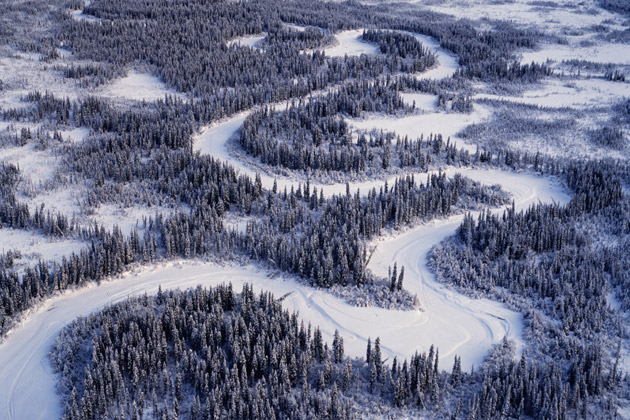 As the climate changes and the polar ice cap melts, the Arctic is becoming more accessible. For better or worse, energy companies are at the vanguard of exploration and development activities in the region. A new report (pdf) from the Eurasia Group estimates that over the next 10 years, the oil and gas industry will invest up to $100 billion in Arctic energy projects.
The Arctic, which the report dubs "the final frontier of conventional hydrocarbon development," contains an estimated 30 percent of the globe's untapped gas reserves and 13 percent of untapped oil reserves. That's roughly 1,670 trillion cubic feet of natural gas and 90 billion barrels of oil, according to estimates by the U.S Geological Survey.
To be sure, the impact of any potential Arctic energy boom won't be felt instantly. "Accessing these resources and bringing them to market could require another 20 years or more," the Eurasia Group report explains. "Lining up these resources as the next major source of global energy supply—notably after the shale oil and shale gas boom—will require substantial investment."
Tapping the Arctic's energy reserves also raises potential environmental risks and geopolitical tensions. Yet few think concerted development efforts aren't imminent. After all, the International Energy Agency (pdf) estimates that global energy demand will grow by one-third between now and 2035. And strong demand is a literal icebreaker.
Before it's here, it's on the Bloomberg Terminal.
LEARN MORE