What Chevron and SAC Chief Steve Cohen's Ex-Wife Have in Common
Paul M. Barrett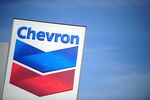 What does Chevron's mammoth Ecuadorian pollution case have to do with the courtroom death match between SAC Capital Advisors founder Steven Cohen and his ex-wife, Patricia? In an acronym: RICO.
RICO, of course, is shorthand for the Racketeer Influenced and Corrupt Organizations Act, a law that was enacted in 1970 to help prosecutors go after the Mafia. Since then, its civil provisions have become weapons in all manner of commercial litigation. At the moment, both Chevron and Patricia Cohen are seeking to persuade the federal courts in New York to interpret RICO expansively to achieve their respective legal goals.
Patricia Cohen sued her ex-husband, the controversial hedge fund king, in 2009. She claimed that SAC, based in Stamford, Conn., engaged in insider trading, bank fraud, money laundering, and other violations of RICO. Her lawyers called SAC "the product of an ongoing racketeering scheme."
The big-bucks Cohen feud continues to percolate. Steven Cohen's lawyers are urging a federal trial judge to dismiss Patricia's RICO suit on the grounds that it's "basically a matrimonial claim" dressed up as a racketeering action. In April, though, the U.S. Court of Appeals for the Second Circuit in New York reinstated her suit, rejecting various procedural objections by Steven Cohen. The Second Circuit did not rule on the merits, but it did say that Patricia Cohen validly asserted claims that her ex-husband violated the racketeering law, committed fraud, and breached his fiduciary duty.
Since Patricia Cohen began to pursue her ex-spouse in court, other events have added at least atmospheric oomph to her allegations of racketeering. SAC agreed to close its investment advisory business as part of a $1.8 billion deal announced Nov. 4 to end a criminal probe and a money-laundering lawsuit filed by the U.S. Justice Department. And the U.S. Attorney in New York, Preet Bharara, has called SAC "a veritable magnet for market cheaters"—more or less what Patricia Cohen has been alleging. Steven Cohen hasn't been personally charged.
What does this have to do with Chevron? Well, the San Ramon (Calif.) energy giant is trying to use the RICO law in a battle of its own. Chevron has sued a New York plaintiffs' attorney named Steven Donziger, claiming that he's a racketeer. The company seeks to discredit a multibillion-dollar judgment Donziger won in Ecuador in 2011, based on findings that Chevron ought to be liable for pollution in the rainforest. In a six-week trial this fall, Chevron had considerable success showing that Donziger used questionable tactics to win his high-profile verdict—now valued at $9.5 billion—on behalf of poor farmers and indigenous tribe members. A federal judge is expected to rule on Chevron's suit early next year. Even if the company prevails at trial, however, Donziger would almost certainly appeal.
Once again, the Second Circuit would be asked whether the civil provisions of RICO should be stretched to cover allegedly unlawful behavior unrelated to Tony Soprano-style gangsters. In Chevron's case, the company argues that Donziger's lawsuit was essentially a racketeering enterprise, because it relied on bribery, coercion, and fabricated evidence. (He denies all those charges, by the way, and contends the oil company is merely trying to escape liability.)
Lawyers think by analogy. Is an aggressive hedge fund analogous to a traditional crime family? How about an aggressive pollution lawsuit? Those are intriguing questions the Second Circuit will likely encounter in the near future.
Before it's here, it's on the Bloomberg Terminal.
LEARN MORE