Pressure on Ukraine's Yanukovych Mounts as Business Leaders Jump Ship
By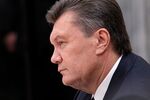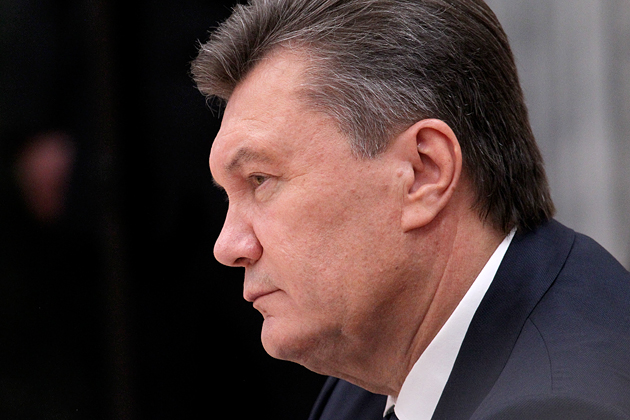 Ukrainian President Viktor Yanukovych's options are dwindling fast. Anti-government protesters swarmed back into Kiev's Independence Square on Dec. 11, as police withdrew after a crackdown the previous night drew strong condemnation from U.S. and European leaders.
Even more worrisome for Yanukovych, powerful business oligarchs that have been crucial supporters of his regime are starting to pull away. Over the past few days, confectionery magnate Petro Poroshenko has addressed protesters in Independence Square, while media tycoon Dmitry Firtash has aired footage on his television station to counter government claims that protesters incited violence.
"The key players in this are the oligarchs," says Jan Techau, the director of Carnegie Europe in Brussels. "If they are starting to recalculate that getting closer to the European Union is perhaps better for them in the long run, then Yanukovych must change policies or he must go."
Though Yanukovych helped boost their fortunes, the oligarchs now are nervous as their businesses face credit-ratings downgrades and the potential loss of export markets. The Ukrainian stock market is down 12 percent this year.
The past 24 hours have marked a turning point in the crisis, which began when Yanukovych on Nov. 21 decided to break off talks on a trade agreement with the EU. Late on Dec. 10, riot police stormed a makeshift camp erected by protesters in central Kiev. By morning, though, the police were pulling back after an outcry from foreign leaders. "This marks a significant victory for the opposition and a similarly important defeat for the security services and for Yanukovych," Tim Ash, the London-based chief economist for emerging markets at Standard Bank, told Bloomberg News.
What's more, as the number of protesters has swelled into the hundreds of thousands, their demands have expanded to include calls for Yanukovych to step down and call new elections.
Yanukovych might be able to stay in power by agreeing to closer ties with Europe, Carnegie's Techau says. Doing so, though, would require a "radical" change in his policies, including not only economic reforms that he has opposed in the past, but also "increased transparency and rule of law." And an EU alliance would spark retaliation by Russia, which controls much of Ukraine's gas supply.
Yanukovych is also under pressure because Ukraine's currency reserves are running dangerously low, which could lead to a currency devaluation.
The president hasn't made his intentions clear. According to Interfax, he promised EU foreign-policy chief Catherine Ashton during a Dec. 10 meeting that he would resolve the crisis within 24 hours. He also called for a roundtable meeting with opposition leaders. And he has said that he wants to restart talks with the EU and the International Monetary Fund—without specifying whether he would agree to reforms they have demanded in exchange.
One thing is certain, though, Techau says: "If he wants to stay, against the will of the oligarchs and the will of the people, he's not going to succeed."
Before it's here, it's on the Bloomberg Terminal.
LEARN MORE