Cow Cruelty Shakes Up DiGiorno Pizza's Supply Chain
by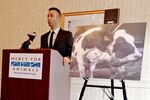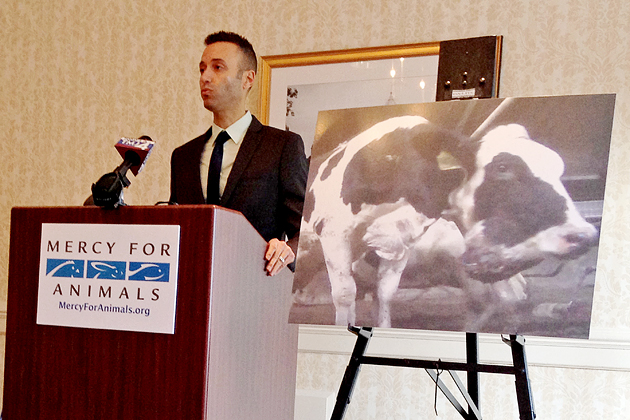 A DiGiorno Pizza cheese supplier will stop buying milk from a farm at the center of an animal-cruelty exposé, in the latest sign that formerly fringe concerns over the humane treatment of livestock have become a real issue for food producers and fast-food chains.
An undercover video by the activist group Mercy for Animals showed workers at Wiese Brothers Farm in Greenleaf, Wis., kicking, beating, stabbing, and dragging cows. The Wiese family said in a statement to NBC News that it fired two employees, removed a third from "animal handling" responsibilities, and will reevaluate its written guidelines that already include "zero tolerance for animal abuse."
The treatment of farm animals has grown into a mainstream issue as more consumers pay attention to food and farming practices. Not too long ago, the case for "happy chickens" was deemed an over-the-top, almost farcical consideration but such causes now command attention from food executives. "Consumers are increasingly concerned with animal welfare, and rightly so," said Deborah Cross, a spokeswoman at Nestlé, which owns DiGiorno. "At Nestlé, this is a concern that we wholeheartedly share. Animal cruelty is not acceptable."
Paul Shapiro, a spokesman for the Humane Society of the United States, says a farm animal protection campaign that started back in 2005 has "only started paying off in the last few years." In one sign of the shift, major food companies from General Mills to Kraft Foods recently pledged to use humanely raised meat, according to the society.
Just last year, Nestlé began developing responsible sourcing guidelines based on its commitments to improved animal welfare. A document on its corporate website lists "Five Freedoms" to be applied to animal welfare that go beyond hunger and shelter to "freedom from fear and distress" and "freedom to express normal patterns of behavior."
Until the recent exposé, Foremost Farms, a Nestlé cheese supplier, used milk from Wiese Brothers Farm. According to a 2010 memo (PDF) from the Professional Dairy Producers of Wisconsin, the farm "milks more than 2,400 head and has an additional 2,400 young stock on site."
"We have advised Foremost Farms that we will not accept any cheese made with milk from the Wiese Brothers' Farm. … We will not knowingly work with companies that violate our Responsible Sourcing Guidelines," according to a statement from Nestlé. Foremost, meanwhile, said it has "never condoned this behavior, and we work hard to educate all our members and their employees about the importance of animal care and well-being."
Before it's here, it's on the Bloomberg Terminal.
LEARN MORE