What Just Happened at GM?
by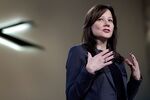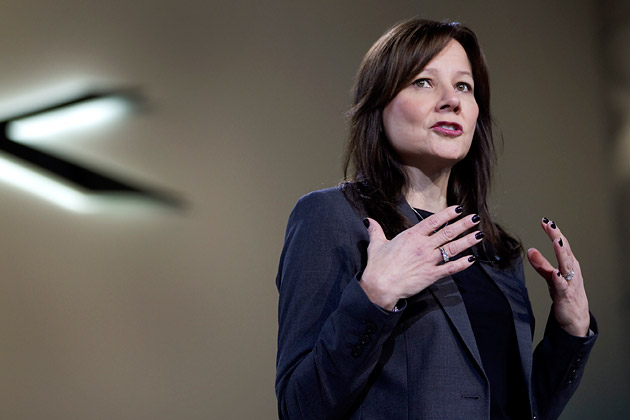 Just a day after the U.S. Treasury Department sold the last of its interest in General Motors, Chief Executive Officer Dan Akerson, in a surprise to many, has announced his retirement. And the board chose Mary Barra (whom Tim Higgins profiled for Bloomberg Businessweek in June) to run the company.
The events bring to a close a chapter in American public life that will be studied for years to come, asking—and, for many, answering—questions about the responsibilities of government, the abilities of government, the capabilities of American management, the role of unions, and the future of what seems in many ways a lost city. And it's going to be interesting to follow Barra, the first woman to run an automobile company, as GM attempts to keep on track.
Akerson was a part of the experiment from the beginning. He served as a noisy member of the board under Ed Whitacre, and took over when Whitacre left after just over a year running the company.
As CEO, Akerson presided over a stunning transformation. GM has gone from nearly disappearing to 15 consecutive quarters of profitability. It expects to sell more than 10 million cars this year. It offers an electric car, the Volt, with an onboard generator that cures "range anxiety." The 2014 Impala has been picked by Consumer Reports as best car of the year. Yes, the Impala. China is now its biggest market.
Technically, the Treasury lost money on the deal. On a bailout of $50 billion, the department recouped about $39 billion. It's possible that it might have broken even or done better if investors such as Warren Buffett, who is increasing his stake, or Kyle Bass, who foresees a 40 percent increase, are right.
But, for many, the Treasury's investment more than paid off. According to the Center for Automotive Research in Ann Arbor, Mich., the rescue in 2009 saved 1.14 million jobs at automakers and companies that depend on the industry. They figure a collapse would have eliminated $96.5 billion in personal income in 2009 and 2010 and would have cost the federal government $28.6 billion in unemployment benefits and reduced Social Security contributions. GM, for its part, says it has invested $8.8 billion in U.S. facilities since 2009 and created 25,500 jobs for new and existing workers.
Today, General Motors is downtown Detroit. In a city that has itself just declared bankruptcy, there is nothing else to see and almost nowhere else to go in terms of major corporations. (As hockey fans know, the Red Wings still play at the Joe Louis Arena, so there's that.) The streets are largely empty. Abandoned buildings and open fields are everywhere. But GM remains in its shiny towers. It will be a case study for labor, management, and city planners for decades.
Before it's here, it's on the Bloomberg Terminal.
LEARN MORE