The Case for VF Trying on Lands' End
By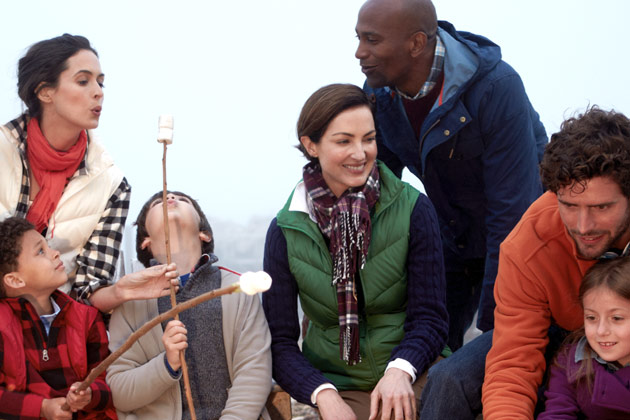 Sears may be steadily losing shoppers, but as it prepares to spin off its Lands' End brand, plenty of apparel executives are checking out its wares. Built on preppy sweaters and sailing shells, the 50-year-old line is the closest thing Sears has to a crown jewel, for which it paid $2 billion in 2002.
One company that would do well to at least try the brand on for size is VF, the clothing conglomerate behind Timberland, North Face, Nautica, and Vans sneakers, to name a few.
What matters for a storied apparel brand such as Lands' End (aside from making Sears Chairman Eddie Lampert some money) are so-called synergies. Ideally, a new owner should be able to bring something to the table that increases the preexisting values.
On this front, VF has a lot to offer. With an operating budget of $9.4 billion last year, it has plenty of purchasing power to replace the clout of Sears. It also has a robust distribution network, a deep bench of designers, and a well-oiled supply-chain.
"They certainly have a track record of both adding value and not screwing up acquisitions," says Morningstar analyst Paul Swinand.
Lately, VF has been moving to capitalize on its size by opening a number of "innovation centers" that work across its family of famous names. If its in-house research and development team comes up with killer material for a footbed, buyers will eventually find it in both Timberland construction boots and North Face hiking boots.
VF is also in an acquisitive mood. It intends to grow sales at 14 percent annually for the next five years, and it expects 3 percentage points of that increase to come from purchases, according to Steven Rendle, president of outdoor and action sports at VF. He calls Lands' End a good, "long-standing" brand and declines to comment as to whether his company is considering making an offer.
Meanwhile, it is becoming increasingly clear how much Sears has hamstrung its preppy clothing line. According to financial details unveiled on Dec. 6 (PDF), most Lands' End shoppers probably never set foot in a Sears store. Only 18 percent of Lands' End sales come from retail; the rest of the orders are handled online or via catalogs.
Plus, the Lands' End financial forecast appears to be growing darker by the day. Sales have been fairly stable, but profit is sinking. If Lampert and company are looking to flip it for a premium price, the recent trend won't help.

Before it's here, it's on the Bloomberg Terminal.
LEARN MORE