Abercrombie & Fitch Stands by Its Controversial CEO
By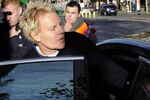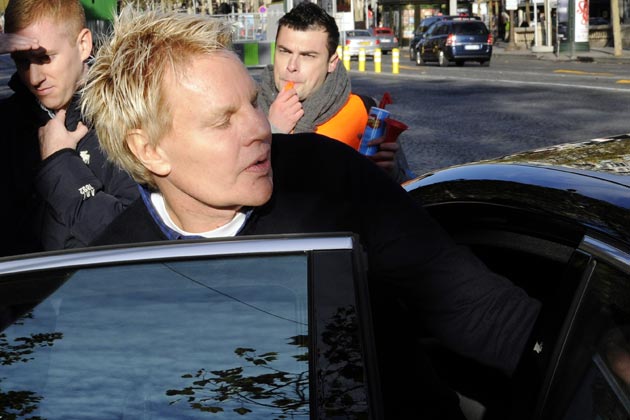 Mike Jeffries, the chief executive of Abercrombie & Fitch, used to be considered the quirky, controlling genius responsible for the teen retailer's success. Then he was the controversial boss who had lost his way and, according to at least one investor (pdf), had to be removed. Today, Abercrombie & Fitch announced that Jeffries's contract, due to expire in February 2014, would be renewed, albeit on less generous terms. Craig Stapleton, the lead director on the board, called Jeffries a visionary and said: "Mike and his team have developed a long-term plan that builds upon past successes, while targeting the specific challenges that the company faces today."
Those challenges are considerable. The company is in an awkward phase. Abercrombie isn't as cheap or trendy as H&M and Forever 21. It's also not as fashion-y as Urban Outfitters or Free People. Teens, as we know, are creatures of shifting loyalties. The only thing worse for a retailer than being thought of as boring is to be thought of as boring and expensive. Sales at Abercrombie have fallen for three straight quarters, and last month it cut its profit forecast by more than half.
It is also true that Jeffries himself isn't easy. He came under withering criticism this past spring when retail expert Robin Lewis told Business Insider that Abercrombie doesn't carry large-size clothing because Jeffries wants only thin and beautiful people shopping in his stores. That wasn't Jeffries talking, of course, but it didn't take long for comments of his to resurface. In a 2006 interview with Salon, Jeffries said: "We want to market to cool, good-looking people. We don't market to anyone other than that." Jeffries's apology didn't help matters any.
Last year we found out that the company had a 40-plus-page "Aircraft Standards" manual for the corporate jet. Among the rules: Clean-shaven males had to wear a uniform of Abercrombie polo shirts, boxer briefs, flip-flops, and a "spritz" of the retailer's cologne. In his new contract, Jeffries gets to use the jet for as much as $200,000 in personal travel (for security, the company says).
The biggest of Jeffries's problems, though, may be that he hasn't been able to keep the right people around him. In its statement, the company said it would be recruiting new leaders for its three brands (which include the lower-priced Hollister and a kids' line) as part of a succession plan. Jeffries is 69, the company has been in trouble for the better part of a year, and the board is just now thinking about succession? Some investors may have wanted to see Jeffries take the graceful way out and leave an opening for private equity folks, or others, to buy the company. Apparently the chief executive and the board have different ideas—or at least less sense of urgency.
Before it's here, it's on the Bloomberg Terminal.
LEARN MORE