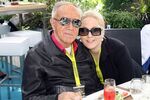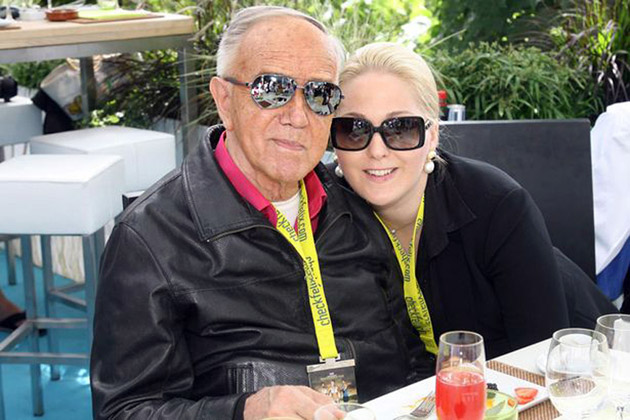 Update, 9:20 a.m.:  Adds details of the court decision and lawyers' comments. 
Since starting his eponymous pistol company in the early 1980s, Gaston Glock has faced all manner of opposition: gun-control activists, disdainful American rivals, liability lawsuits, even a former financial adviser who tried to have the Austrian firearms tycoon assassinated in a parking garage in Luxembourg in 1999. What didn't kill him seemed to make Glock stronger. Now he's won an important round against one of his most determined foes: his ex-wife, Helga.
Last week an Austrian court rejected Helga Glock's attempt to recover a multimillion-dollar stake in the privately held Glock companies. The top court confirmed earlier findings that Helga could not muster sufficient evidence to reverse her 1999 transfer of a 15 percent stake in Glock GmbH to a trust controlled by Gaston.
For his part, Gaston Glock, 84, earned Helga's ire when he became romantically involved with a much younger woman who cared for him after a stroke. (You can catch up on Bloomberg Businessweek's coverage of the back story here and here.)
Helga Glock's lawyer, Katharina Mueller, didn't immediately reply to an e-mail seeking comment. Maximilian Eiselsberg, a lawyer for Gaston Glock, called the ruling a "milestone" for his client.
The Glock split echoes age-old episodes of husbands offloading wives of their own generation for women of fresher vintage. Helga Glock's complaint also has a business component: She claims she helped build the corporation that began three decades ago with a second-hand, Soviet-era metal press in the Glock family garage in suburban Vienna. The divorce saga, which involves the fortunes of the Glocks' three adult children, could help determine future control of the world's most influential handgun manufacturer. An American unit of Glock GmbH sells its wares to two-thirds of U.S. police departments, as well as federal law enforcement agencies and branches of the military.
Despite this setback, Helga Glock is unlikely to surrender. Like her ex-husband, she has proven herself nothing if not persistent.
Before it's here, it's on the Bloomberg Terminal.
LEARN MORE