Yankees Sign Outfielder Carlos Beltran, New York Daily News Says
Rob Gloster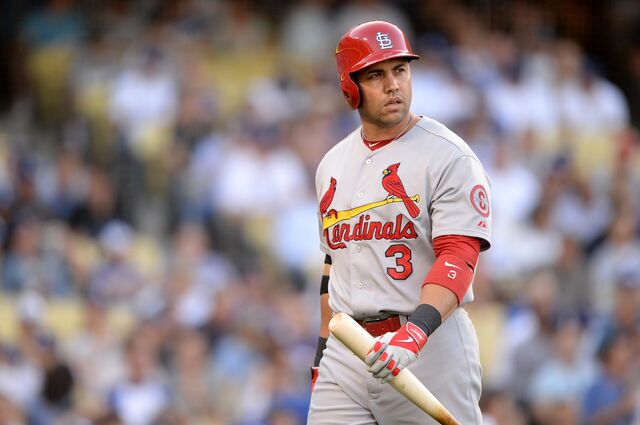 The New York Yankees reached agreement on a three-year, $45 million deal with free-agent outfielder Carlos Beltran, the New York Daily News reported.
Yesterday's move, which the Daily News said was according to a baseball official with knowledge of the contract, was the latest in an offseason makeover for the Yankees.
New York, which missed the playoffs this season for just the second time in 19 years, already has signed free agents Brian McCann at catcher and Jacoby Ellsbury in the outfield.
Also yesterday, the Yankees lost free-agent second baseman Robinson Cano to the Seattle Mariners and free-agent outfielder Curtis Granderson to the New York Mets.
Beltran, 36, an eight-time All-Star who played for the Mets in 2005-11, spent the past two seasons with the St. Louis Cardinals. He has a .283 career batting average with 358 home runs in 16 seasons.
Beltran has been at his best in the postseason, hitting .333 with 16 home runs and 40 runs batted in over 10 series. He helped lead the Cardinals to the World Series this past season.
Before it's here, it's on the Bloomberg Terminal.
LEARN MORE