Latin American Bloc Stalls WTO Bali Trade Talks
Brian Wingfield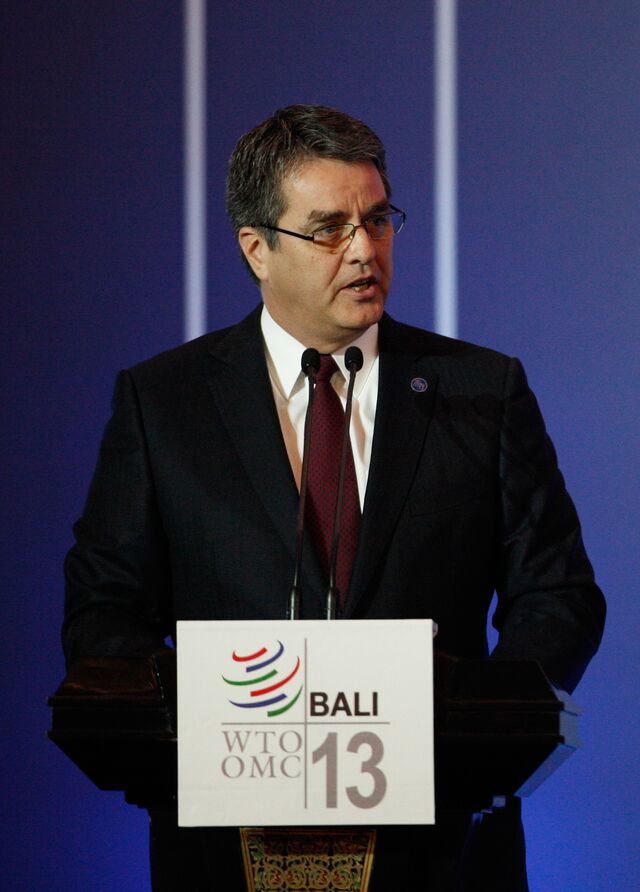 The World Trade Organization temporarily suspended discussions aimed at a global update of trading rules after opposition from a group of Latin American nations led by Cuba.
The bloc, which includes Bolivia, Nicaragua and Venezuela, refused to agree to a deal in part because it didn't include a proposal that may affect the 53-year-old U.S. trade embargo against Cuba, Bloomberg BNA reported from Bali, where the talks are taking place.
The members were scheduled to reconvene later this morning as negotiators attempted to revive the deal that would smooth cross-border commerce and protect farm programs in developing nations. WTO ministers were nearing an accord after the U.S. and India bridged differences over agriculture policy.
If a deal can be struck, supporters say it may boost the global economy by $1 trillion and breathe new life into the Geneva-based WTO as a forum for international trade deals. Officials from the organization and the U.S. have said that failure to reach an accord would diminish confidence in the trade-dispute arbiter.
Cuba wanted language in the text to prohibit WTO members from applying discriminatory measures to goods for any reason, according to BNA. WTO Director-General Roberto Azevedo, a Brazilian who has made the agreement the focus of his tenure at the group since he took office Sept. 1, removed the provision, the news organization said, citing officials at the talks.
Draft Text
While any of the WTO's 159 members can block a deal, the organization can hold a majority vote -- a rare step -- to break an impasse, according to BNA.
Azevedo yesterday circulated a draft text of an accord for the WTO's members to consider after India and the U.S. worked out a dispute over agriculture subsidies and food security.
The deal, if approved, would let India and other developing nations continue to subsidize their crops to bolster food security without having to worry about legal challenges, so long as the practice doesn't distort trade, according to the draft.
The U.S. and other WTO members would retain the right to file a complaint if the subsidized goods are sold in global markets and depress prices or harm competitors.
The WTO draft calls for the establishment of an "interim mechanism" that would be in place until members reach a permanent solution. India is still seeking changes to WTO agriculture rules that would exempt its food program altogether from limits on subsidies.
The draft includes provisions to cut red tape at borders, a step sought by shippers including FedEx Corp. of Memphis, Tennessee, and United Parcel Service Inc. of Atlanta.
Before it's here, it's on the Bloomberg Terminal.
LEARN MORE