Judge Approves Merrill Lynch's $160 Million Racial Bias Settlement
By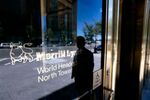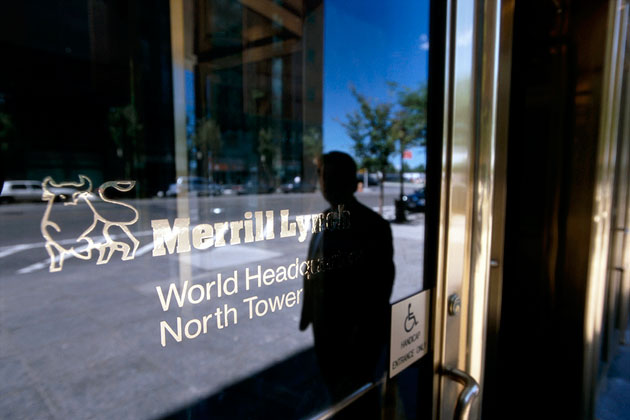 After eight years of legal tussles, a federal judge today approved a record $160 million settlement in a racial bias suit against Merrill Lynch brought by black brokers. The settlement, in which Merrill denied any wrongdoing, marks the final resolution to the lengthy case brought by George McReynolds, a broker in Merrill's Nashville office. McReynolds, as we described in a feature story last week, has continued to work at Merrill throughout the case, despite health troubles and what he describes as a "chilly" reception from co-workers. "We are doing fantastic," McReynolds said in an interview from the Chicago courthouse today. "The judge was nice to us, and he signed the papers. We were all celebrating."
Bloomberg News reports that the courtroom "erupted in congratulatory hugs and handshakes at the hearing's end," and that U.S. District Judge Robert Gettleman praised both Merrill and the plaintiffs for reaching a settlement that he hoped would be a model for changes at other firms.
"There has to be some kind of institutional reform here so we don't repeat this again," the judge said. "There's still a lot of work to be done." He called the planned Merrill Lynch reforms a "huge step" and said he hoped they "filter through the entire industry."
That hope echoes the sentiment of McReynolds and others involved in the case. "I hope that the settlement really economically helps people who are hurting and that the people who aren't economically hurting are able to get a foothold to move the next two generations of their families forward," said Maroc "Rocky" Howard, a broker in Merrill's Dallas office. He said he hopes it will give a leg up to the families of fellow black brokers: "Who knows, maybe there is even a president out of this group, or CEO of Merrill Lynch." Howard, whose two nephews joined him in the courtroom, estimates that about 20 named plaintiffs and class representatives were present for the final hearing. The group, along with their attorneys, plans a celebratory dinner this evening.
The case was an eight-year battle over why black brokers composed fewer than 2 percent of Merrill's full brokers and generally had smaller books of business. Merrill argued that, in essence, society was the problem—that white brokers had access to more wealth because they had larger social networks of well-to-do potential customers, who in turn were more likely to invest with brokers who are similar to themselves.
The plaintiffs claimed that whatever inequities existed in society were compounded by Merrill's policies. They focused on two programs: how brokers formed teams to boost their books of business, and how Merrill distributed accounts from new clients and brokers who left the firm. The plaintiffs said that black brokers were less likely to be asked to join teams, which they said deprived them of a key way to get more and larger clients. They also said Merrill transferred more and better accounts to white brokers, even in the very first months of the training program for new brokers.
After years of legal losses for the plaintiffs, in 2012 the Seventh Circuit Court of Appeals sided with McReynolds and found that the black brokers did face companywide policies that had the potential to be discriminatory, which made the group worthy of class certification. (The judges didn't rule whether the policies were in fact unequal—that's something that would be fought over in trial.) A trial date was set for early 2014, and the two sides began settlement talks.
The settlement approved today provides for $160 million to be divvied up among the 1,400 black brokers in the class, making it the largest cash award in a racial bias employment case. It also created a host of programmatic changes, including adjustments to how the firm distributes accounts to trainees and creating new coaches for black brokers. The efforts will be overseen by a committee of black brokers, including those who were involved in the suit. McReynolds expects to be on the committee in its first year.
Merrill Lynch spokesman Bill Halldin said in a statement late last month that the settlement was a "very positive resolution" to the suit and that "these new initiatives, developed in partnership with African American financial advisers and their legal team, will enhance opportunities for financial advisers in the future."
The preliminary settlement was announced around the 50th anniversary of Martin Luther King Jr.'s "I Have a Dream" speech. McReynolds noted today that the judge gave the settlement final approval on the day after Nelson Mandela died, adding there's "history all over the place."
Before it's here, it's on the Bloomberg Terminal.
LEARN MORE