Seeking Stocks That Are a Mix of Value and Momentum
by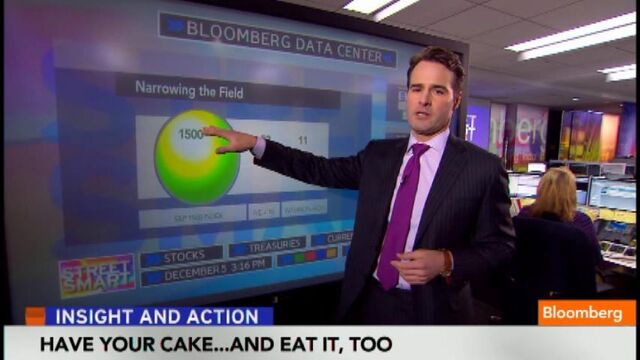 What if you could have your cake and eat it too?
JPMorgan strategist Jan Loeys seems to think you can:


We are intrigued by the dual, or dare we say dueling, notions of value and momentum. We say "dueling" because we tend to think of them as opposites; value connotes cheap price, momentum implies accelerating price. So finding stocks where both exist simultaneously seems somewhat improbable. Can you really find cheap stocks accelerating past peers?
Again, we are intrigued. We also like a challenge.
Starting with the S&P 1500, we find just 53 companies whose stocks trade less than 10 times next year's earnings... that's the value part of the equation.
As for momentum, we check the charts to see which stocks are trading within 1 percent of the one-year high, and 11 make the cut.

So only 11 of 1,500 fit our criteria. Value and momentum do indeed prove a rare combination, but to Loey's credit, they do co-exist. Here are the names:

As for whether the strategy works, Loeys is clearly on to something. The group of 11 is up 78.5 percent for the year to date, triple the gain for the S&P 500.

Several additional names narrowly missed our valuation criteria -- they trade slightly above 10 times next year's projected earnings. They too are outperforming this year and we share them exclusively with blog readers: CA Inc. (CA ), Goldman Sachs Group (GS ), Owens-Illinois Inc. (OI ), Protective Life Corp. (PL ), WellPoint Inc. (WLP ).
Before it's here, it's on the Bloomberg Terminal.
LEARN MORE