H&M Turns to Sportswear to Make Zara Sweat
By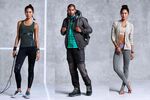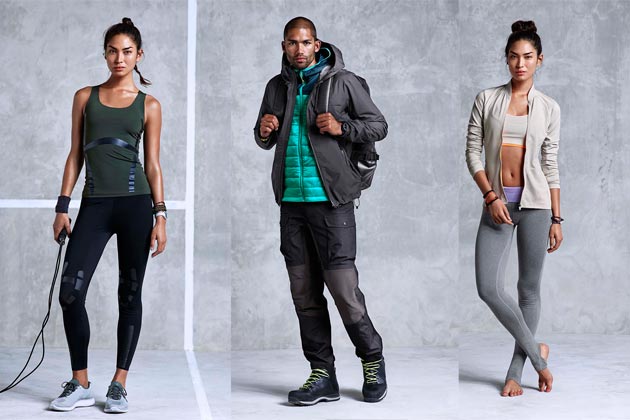 H&M, taking a page from Gap and Uniqlo, is stitching together a line of sportswear.
The company, which already stocks underwear endorsed by David Beckham, will start selling the gear in the new year, just in time to outfit Swedish Olympians for the 2014 Winter Games in Sochi, Russia. In fact, Sweden's Russia-bound athletes helped H&M design the stuff—a mix of windbreakers, fleece jackets, and gear for running and yoga.
The athletic apparel game is competitive. H&M, the world's second-largest clothing retailer, will be wrestling for market share with such all-stars as Nike and Lululemon while tackling more pedestrian players such as Fast Retailing's Uniqlo and Gap, which now has both GapFit and Athleta, a separate brand aimed at active women.
Still, there are a few reasons why it makes sense for H&M to take a shot at yoga bros and marathon moms.
1) High margins: The materials that work well for wicking sweat and stretching into a killer scorpion pose are relatively cheap. Such stuff as polyester, spandex, and nylon comes from factories, not from plants or animals. A lot of workout clothes these days don't even incorporate cotton, let alone cashmere.
2) No judging: Everyone wants to look good at the gym. But the pressure to be on trend is a little lower at spin class than a holiday soiree. In other words, with sportswear, H&M might have a little bit more wiggle room in its supply chain and little risk of being stuck with massive inventory overhangs. The stuff that doesn't get bought in any particular season is still going to be relevant a few months later.
3) Heavyweight clout: While H&M will face plenty of competition from the likes of Gap, Adidas, and Under Armour, Zara, its biggest rival in fast fashion, still isn't selling sportswear (unless you count these slouchy camouflage pants—$69.90—or this strange approximation of a hockey sweater—$49.90). Zara has plenty of things H&M doesn't—including about twice as many stores—but it's still focused on fashion rather than fitness.
Before it's here, it's on the Bloomberg Terminal.
LEARN MORE