Goldman Obtains Veto Right Through Minority Stake in Dong Energy
Peter Levring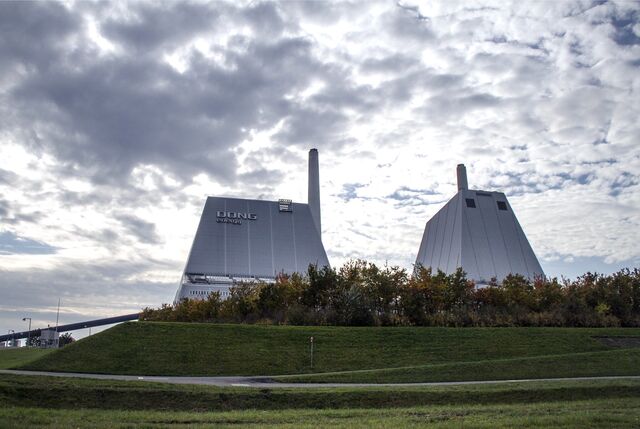 Goldman Sachs Group Inc., which is paying $1.5 billion for a minority stake in Dong Energy A/S, will get veto powers enabling it to block strategic decisions, according to a Danish Finance Ministry document.
Goldman will be the only minority owner granted broad veto rights over the government-owned utility, according to the Dec. 3 dated document, which is due to be presented to members of the parliament's Finance Committee next week in Copenhagen. Dong will only be allowed to sell new shares or hybrid capital, change senior management or make acquisitions if it gets prior approval from Goldman, according to the document.
Goldman and Danish pension funds ATP and PFA agreed on Oct. 2 to become owners in Denmark's largest utility, which is shoring up its balance sheet after losing money on failed natural gas bets. The ministry is also asking the committee to approve a plan to list Dong before 2021. Should the company seek an initial public offering before 2018, Goldman and ATP would need to approve the move.
The Finance Ministry said the government will retain 56.1 percent to 60 percent of Dong after the sale, valuing the company at at least 42.5 billion kroner ($7.75 billion). The current minority investors, which include local power companies, have the option to acquire new Dong shares for as much as 2.6 billion kroner to avoid diluting their stakes, according to the document.
Wind Farms
The government has repeatedly pledged to remain a majority owner of the Skaerbaek, Denmark-based utility, which also invests in wind farms and oil and gas exploration.
Still, according to the document, the government has the possibility to cut its stake below 50 percent. The Finance Ministry's terms state that the government can sell its stake to a new controlling investor after 2018 if it guarantees the minority owners similar terms.
Goldman, which is buying its stake via funds managed by its merchant banking division in Europe, is paying 8 billion kroner for about 19 percent of Dong. Danish pension funds ATP and PFA are paying 2.2 billion kroner and 800 million kroner to buy stakes of about 5 percent and 2 percent, respectively.
The government pulled a planned IPO of Dong in 2008 after stock markets tumbled.
Before it's here, it's on the Bloomberg Terminal.
LEARN MORE