Borrowers Are Finally Using the Government's Helpful Student Loan Program
By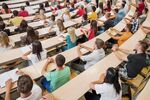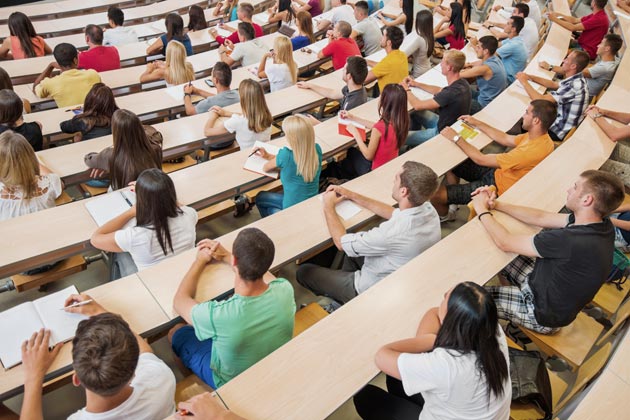 There's no shortage of painful numbers about student loans. Just yesterday, a new report from the Institute for College Access & Success showed that seven out of 10 borrowers are graduating from college in debt, averaging almost $30,000 in loans. Among the gloom, though, there's a  bit more optimistic news: Students are finally using federal programs designed to make their loans more affordable.
The federal government has three main programs that tie how much a borrower pays to how much the borrower earns. They generally extend the loan, cap the monthly payments as a percentage of income, and then forgive the balance after a certain period of time. As I (and other reporters) have pointed out, students were slow to sign up for the programs. While the programs have some downsides that don't make this the right choice for everyone, they clearly could have helped more people than the 280,000 Direct Loan borrowers who had enrolled as of June 2012.
Oh, the difference 18 months can make. Enrollment in the program has increased fourfold, to almost 1.2 million borrowers, according to new data hyped by U.S. Department of Education Secretary Arne Duncan yesterday, as reported by Politico. A few changes over the past year may have helped the program grow so quickly. In summer 2012, the department removed a bureaucratic hurdle to borrowers applying digitally. Earlier this year, it changed how it compensated student loan servicers. The contract changes aimed to create a better incentive for servicers to take the time to put borrowers into the repayment programs.  Finally, in the bully pulpit, President Obama promoted the programs as part of his big college affordability push in late summer. Department data show that merely since the end of September, between 100,000 and 150,000 borrowers have enrolled.
The numbers could grow further. The Education Department is contacting 3.5 million borrowers from November though mid-December to tell them about the various options. Longer term, there have been calls from groups, including the National Consumer Law Center and the New American Foundation, to change the programs, including eliminating a loophole that benefits graduate students, simplifying the programs to one option, and making income-based repayment the default option for all borrowers, either immediately after they graduate or once they fall behind on their loans. Even without the changes, expect the loan repayment programs to become more mainstream.
Before it's here, it's on the Bloomberg Terminal.
LEARN MORE