Rangers Sign Goaltender Henrik Lundqvist to Contract Extension
Michael Buteau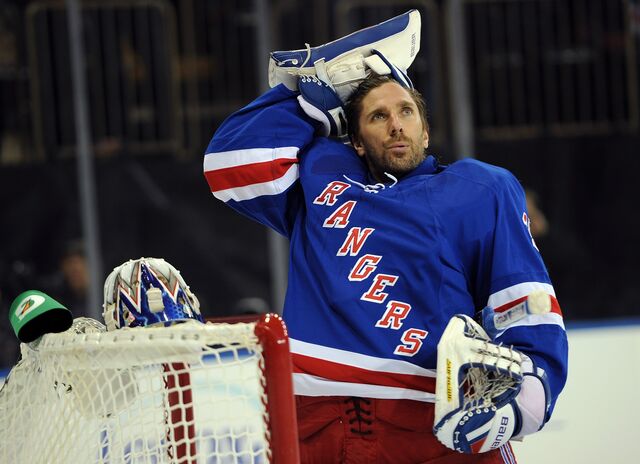 The New York Rangers signed All-Star goalie Henrik Lundqvist to a contract extension, preventing him from becoming a free agent after this season.
The agreement is worth $59.5 million over seven years, keeping Lundqvist with the National Hockey League team through the 2020-21 season, the New York Daily News reported, without citing the source of its information. The Rangers didn't disclose contract terms in a statement.
Lundqvist, 31, is in the final year of a six-year, $41 million contract.
The 2012 Vezina Trophy winner has been a finalist for the award given to the NHL's top goalie five times in eight seasons. Lundqvist has a 284-182-57 career record with a 2.26 goals-against average and 47 shutouts.
His 284 wins rank second in franchise history, behind Mike Richter's 301. He is three shutouts shy of passing Eddie Giacomin for the franchise record.
Before it's here, it's on the Bloomberg Terminal.
LEARN MORE