Madoff Cut Dead Client's Payout With Fake Loss, Jury Told
Erik Larson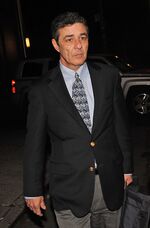 Bernard Madoff's deputies made fake paperwork showing trading losses to save $1.7 million owed to an investor who died with "too much money" in his account even as the firm was being flooded with new customers and cash in the 1990s, the con man's former finance chief told a jury.
While Madoff usually backdated trades to diminish payouts to the estates of clients who died, he couldn't do that for Jacques Amsellem, a French customer since the late 1970s, because the man's lawyer didn't alert the firm to the death until two months later, Frank DiPascali, 57, testified yesterday at the federal trial of five former colleagues in Manhattan.
Annette Bongiorno and Joann Crupi, defendants in the case who ran Madoff's investment advisory unit, created a new account from scratch for Amsellem and filled it with fake losses on short positions for Microsoft Corp. and Novell Inc. to offset fictitious gains in his other accounts, DiPascali testified.
"When someone dies, that's a problem" for the scheme, said DiPascali, who started working for Madoff as a researcher when he was 19 years old in 1975. "When you find out from his lawyer 60 days later, it's too late."
DiPascali is the highest-ranking former Madoff executive to testify in the first criminal trial stemming from the Ponzi scheme, which prosecutors say began in the early 1970s and collapsed at the peak of the financial crisis five years ago. Investors lost $17 billion in principal and billions more in fake profit they believed was being held in their accounts.
Automated Fakes
The other defendants in the trial are Daniel Bonventre, who ran Madoff's broker-dealer unit, where real trading took place, and computer programmers George Perez and Jerome O'Hara, who allegedly automated the production of fake account statements. All five have pleaded not guilty and claim Madoff duped them.
DiPascali pleaded guilty in August 2009 to 10 counts, including conspiracy, fraud and money laundering. He faces as long as 125 years in prison.
Defense lawyers have said cooperating witnesses such as DiPascali will lie on the stand and implicate others in a bid to spend less time behind bars. DiPascali said Dec. 2 in court that he's hoping for a "substantial" reduction in his sentence.
Madoff would frequently get annoyed if he earmarked an account to gain 15 percent and "market conditions" boosted it 20 percent instead, DiPascali told jurors yesterday. Since all the trading in the investment advisory unit was fake, there were procedures for keeping customers' gains in check, he said.
Growth 'Predetermined'
"The growth of the account was predetermined by Bernie" and someone "fell asleep at the switch" with Amsellem, said DiPascali, adding that he met the investor once or twice in the 1970s in New York. "He died with the account too far over what Bernie wanted it to be."
Rough drafts of the fake account documents for Amsellem, which were displayed for the jury, were made in hand writing that DiPascali said belonged to Crupi.
A letter from Bongiorno to Amsellem's New York lawyer dated July 10, 1995, was also displayed, in which she said the final value of his accounts on May 22 of that year was $1.49 million. Madoff would have paid more than twice that amount without his last-minute deception, DiPascali said.
Hedge Funds
At the time, Madoff's company was gaining business from large U.S. and European hedge funds, as well as hundreds of new investors who had been clients of Avellino & Bienes, a Florida investment firm that was shut by regulators in 1992.
As new accounts were flooding in, DiPascali said Madoff asked him to manage 1,000 customers instead of the three dozen he'd been handling. The task would involve extensive paperwork, as well as fielding phone calls from clients and lying to them about fake trading strategies, he said.
In order to handle the workload, DiPascali said he brainstormed with O'Hara about writing computer code to automatically generate fake account statements and trade-confirmation notices -- a process they eventually "perfected," allowing them to send out millions of documents with fictitious information, he said.
The procedure involved sets of "core" trades in common companies they linked with simple, rounded numbers, such as 100 or 1,000, DiPascali said. Then a different number, or variable, could be entered for each of Madoff's clients based on how much money they had in their accounts, he said.
Random Trades
The result was seemingly random trades that could trick customers and regulators, DiPascali testified.
"You could have an infinite number of clients" with the new process, which they called "batch trading," the former executive told the jury. "Basically we looked at it almost like creating a rubber stamp for a template."
The defendants were also involved in the creation of fake reports from Depository Trust Co., which holds physical securities for broker dealers. They needed the fakes to trick regulators into believing they owned the securities on their customers' phony account statements, DiPascali said.
When the effort was complete, Madoff visited DiPascali's office with Bonventre to discuss the finished product, and was "literally holding a page of the original and the forgery to the daylight" by the window, DiPascali said. Madoff was pleased, "remarking how great it was," he said.
DiPascali also told the jury about Madoff's handling of the U.S. Securities and Exchange Commission probe into Avellino & Bienes, which funneled $441 million to his fraud before it was closed in 1992 over securities violations that were unrelated to the Ponzi scheme.
Feeder Fund
Madoff, who initially panicked over the probe of the fund, overcame the episode with a coordinated effort to create dozens of fake account statements for the feeder fund to erase discrepancies he was sure the SEC would find, according to DiPascali.
A difficult part of the plan was making sure the correct fake dates appeared on the backdated documents, because Madoff's new computer system automatically stamped the current date on the firm's internal reports, DiPascali said.
The jury was shown different versions of the same fake documents where the date was changed from 1992 to 1989 as the deception process progressed.
The 1992 version "would never be distributed to anyone," DiPascali said. "You might as well just print the word 'fraud' all over the damn thing."
The plot was a success. The SEC didn't dig deeper than the registration violation at Avellino & Bienes, and Madoff gave the feeder fund the money it needed to pay back its customers.
'Sigh of Relief'
DiPascali said he heard there was a "sigh of relief" at the SEC when it learned Madoff was managing money for Avellino & Bienes because the agency initially believed the fund was running a Ponzi scheme. Madoff's involvement convinced regulators Avellino & Bienes was legitimate, he said.
Asked whether Madoff believed he had "dodged a bullet" when the SEC's Avellino & Bienes probe ended, DiPascali answered that he did. The only aspect of the outcome that upset Madoff was a drawing of him that appeared in the Wall Street Journal alongside an article about the probe, DiPascali said.
"The caricature didn't look like him" and "made his cheeks look too big," DiPascali said. "He didn't like the way he looked."
Madoff, 75, pleaded guilty and is serving a 150-year sentence in a federal prison in North Carolina.
The case is U.S. v. O'Hara, 10-cr-00228, U.S. District Court, Southern District of New York (Manhattan).
Before it's here, it's on the Bloomberg Terminal.
LEARN MORE