How Adidas Used Negotiating Tactics to Fix World Cup Whining
by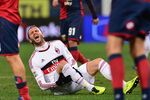 There's a storied tradition in soccer. Every four years, the world's greatest players and coaches come together to gripe about a new ball.
Adidas has been making the official World Cup match ball since 1970, and it's been dealing with critical kickback every four years since. In 2002, Italian goalkeeper Gianluigi Buffon called the Adidas offering—the Fevernova—a "ridiculous kiddie's bouncing ball." In 2010, when Adidas introduced the Jabulani in South Africa, Spanish goalkeeper Iker Casillas likened it to a beach ball (Spain went on to win the Cup, and Adidas sold 13 million of the balls).
Indeed, the harshest ball reviews historically have come from netminders fed by a perennial conspiracy that Adidas and FIFA, the sport's governing body, are trying to incite interest in the sport with more goals. Lighter, faster balls that knuckle and curve are harder to corral, the theory goes.
But plenty of field players also have joined in the grumbling. Three years ago, Italian forward Giampaolo Pazzini said the 2010 iteration was "a disaster for strikers" because it was so light and "fast."
Adidas has finally figured out a way to block the new-ball debate. On Tuesday, it unveiled the Brazuca, the ball that will be used in every match in next summer's World Cup in Brazil. Fans with $160 on hand can now get one of their own to boot against the garage door. The game's top players, however, have already been kicking it around for months … they just don't know it.
In a psychological masterstroke, Adidas used blind-testing before launching the Brazuca, secretly slipping the new ball into matches the world over, according to Patrik Nilsson, head of Adidas in North America.
And Adidas didn't just sneak the ball into contests between the obscure players of Major League Soccer. Bayern Munich, Europe's top club this year, gave it a try in the German Bundesliga. AC Milan bad boy Mario Balotelli fired the stealth Brazuca over the fields of Italy. And the celebrated Boca Juniors booted it around Buenos Aires.
"We've always done extensive testing … but this is an extra step we took this time," Nilsson says.
The plan borrows from a classic negotiating strategy. Opposing parties that verbally commit to a position are more likely to stick to it, because, deep down, people want to be consistent. Negotiation guru Robert Cialdini puts this kind of "commitment" at No. 2 in his "Six Principles of Influence."
The art is in getting the opposing party to commit voluntarily to a position before things get tense. In the business world, that means before a board meeting. For Adidas, it needed to happen before the Cup kicks off in Brazil.
So what did players have to say about the ball before they knew it was THE ball? According to almost 300 interviews Adidas conducted with players, it's good—you know, just fine. Meanwhile, Nilsson says the new ball is "rounder than ever." That seems like a good quality to highlight.
If only Adidas could pull off a similar coup for referees.
Before it's here, it's on the Bloomberg Terminal.
LEARN MORE