Billy Joel Will Play Madison Square Garden for the Rest of His Life
Billy Joel is set to play at Madison Square Garden … forever
by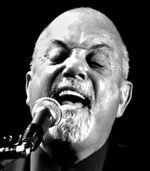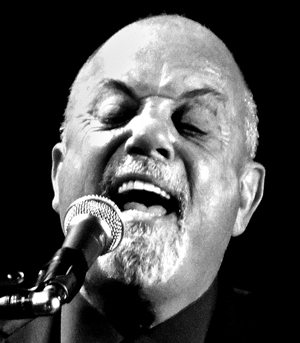 Have you heard the new Billy Joel album? No? That's because there isn't one. The 64-year-old musician hasn't released a record since 1993 and hasn't toured since he wrapped up his last gig in 2010. These days, Joel leads a quiet life in the bayside town of Sag Harbor, N.Y. But starting in January he'll be venturing into Manhattan once a month to perform as the first artist-in-residence at the city's most famous concert venue, Madison Square Garden. Joel will turn the Garden into his own personal Las Vegas, going on and on forever, until either he or his fans are exhausted.
Classical musicians and orchestras have regular residencies at large venues, but in the rock and pop world, Joel's deal with the Garden is the first of its kind. (MSG and Joel declined to comment on the specifics of the partnership.) "I think it's a great experiment, and it has the potential to change the music industry quite a bit," says Alan Krueger, an economics professor at Princeton University and former chairman of the White House Council of Economic Advisers, who has studied the concert industry. "If it's successful, I could see it being replicated in other major cities."
Filling Madison Square Garden's 19,500 seats every month will be an enormous undertaking even for someone like Joel, who's sold more than 150 million albums during his 40-year career. (He moved 251,000 albums in 2012 without so much as an updated verse of We Didn't Start the Fire.) But he knows what he's getting into. He's already played the Garden 46 times—a banner hangs from one of the stadium's rafters, celebrating his 2006 record of playing 12 sold-out concerts in a row, "the longest run of a single artist." Next to it hangs Elton John's banner for playing the most Garden shows of any artist (62). Joel should be able to surpass that in a little more than a year.
Concerts have become a larger source of revenue now that the music industry can no longer rely on album sales. According to trade magazine Pollstar, during the first six months of 2013, the top 50 worldwide tours brought in $1.85 billion, or 23 percent more money than similar-scale tours did the year before. The number of tickets sold is climbing, as is the average price. Admission to a show costs fans 11.5 percent more than last year, with the average ticket price reaching $88.
Of course, only a handful of top-tier artists command such high prices, and most of them appeal to the baby boomer generation. Bon Jovi, Bruce Springsteen, and the Rolling Stones had the three most lucrative tours this year, according to Pollstar. "Older fans have more money," Krueger says, which leads to a thriving secondary market for scalped tickets that drives up the prices of seats. "Bands are worried about their reputation. They don't want to be seen as gouging their fans, but actually they're underpricing these seats." According to Krueger, at least a quarter of the tickets for stadium shows are resold on sites such as StubHub and EBay; tickets to Joel's first residency gig on Jan. 27 are officially priced at $64 to $124, but on secondary sites the best seats are going for thousands of dollars.
Fans are already buying in: Joel's first four Garden shows have sold out. More than 50 million tourists flock to New York every year—that's 28 percent more than visit Las Vegas—so the Garden's audience has the potential to be self-replenishing, assuming Joel can draw them away from the latest Disney movie-turned-musical on Broadway.
Joel's greatest triumph may be that he's finally figured out the best way for an aging rock star to tour. He'll bring in the same income that he would going out on a big stadium circuit, but at the end of each concert he can drive home and sleep in his own bed. The only question is, can he stomach playing Piano Man 12 times a year—that's an hour and seven minutes of crooning about Davy in the Navy—for the rest of his life?
Before it's here, it's on the Bloomberg Terminal.
LEARN MORE